Hey, crafty friends! I am fully convinced that shopping for crafty supplies and actually using them are two completely different things. I am sure there a bunch of you out there that agree with me! But, of course we want to get crafty because that is a huge part of the fun. Where do you go for inspiration to make your next project?
The Taylored Expressions Creative Team is a great resource for ideas to use your stamps and dies in different ways. Do you remember the One Product Three Ways feature that we shared last month when a few of us from the Creative Team created 3 projects to show you how you can use 1 product at least 3 different ways? We have more inspiration for you this week to help you get inspired and stretch some of the products in your stash a little further… or maybe you will add some things to your wish list because of their versatility and that works too!
Today, I have a trio of projects to share from Kim Singdahlsen using the Fresh Florals stamp set. The Fresh Florals stamp set features several different flower blooms in different sizes, greenery, and three sentiment options to add to your projects. Floral sets like this can be used on projects for so many different occasions and I can see myself reaching for this one again and again.
Kim's projects have three completely different looks and that just shows you how versatile the Fresh Florals set really is! Let's take a closer look at what she created:
For this first card, Kim used the Fresh Florals stamp set to add a floral accent to the corner of a framed sentiment from the Inside & Out – Get Well stamp set.
The florals are the perfect touch to take an otherwise clean and simple design to the next level. You could stamp and die cut a pile of flowers and leaves to have ready to go whenever you need a little something more on your next creation.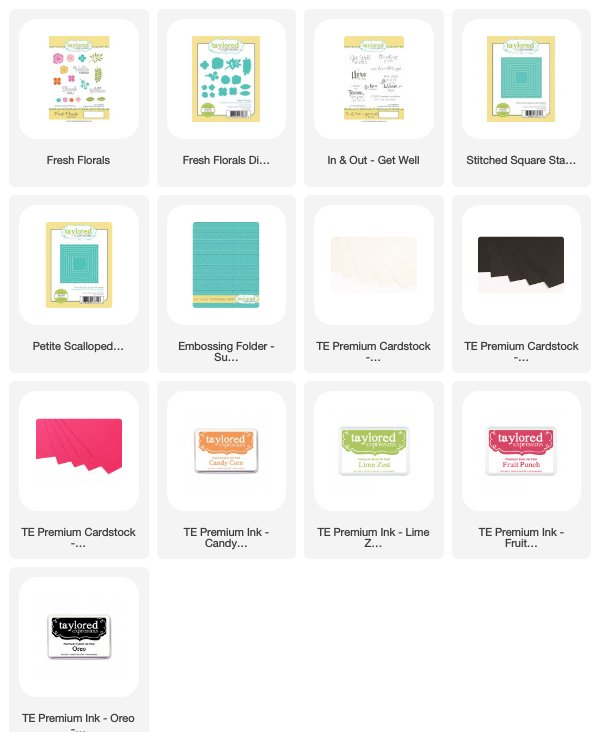 On this next project, Kim used the flowers and greenery from the Fresh Florals stamp set to build a gorgeous floral focal image on her card.
Kim die cut the different flowers and leaves in the set multiple times from different colors and then built her floral cluster from the corner of a frame die cut. When you are arranging many die cut pieces like this, you might use the Press 'N' Seal trick that Taylor shared in this video to hold everything together when you are ready to attach it to your project.
Kim used the "hello friend" sentiment on her project, but you could also swap out the sentiment to make this card work for a wedding, Mother's Day, or sympathy card.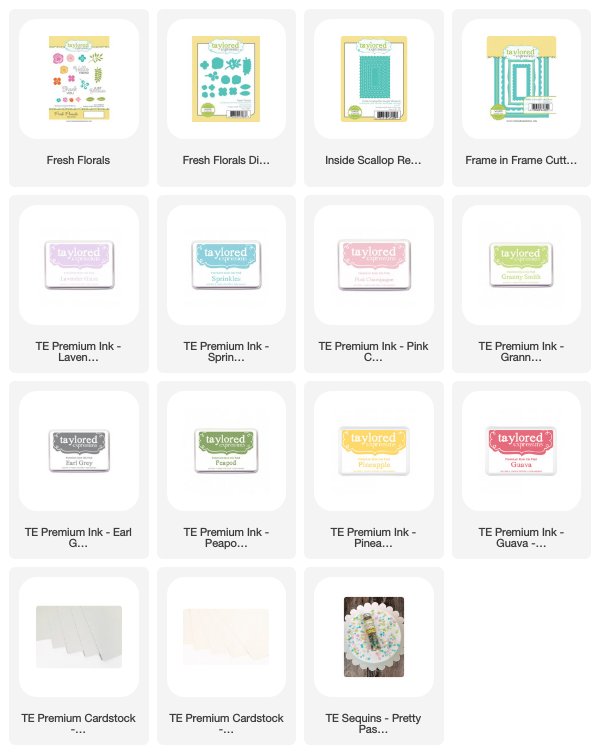 On this last card, Kim used the bold floral images in the Fresh Florals stamp set to create a faux embossed look. This technique is pretty easy to do and the result is really stunning! First stamp your images in an ink that coordinates with your cardstock. Kim used Gumball cardstock and ink on this project. Then, stamp the images again with Sugar Cube ink, slightly offset from the first inked impression.
If you are stamping multiple images for the faux embossed look, make sure you offset your second impression the same way/direction so that your design is uniform. Kim stamped her design coming out from the center of the card and then added the "hello" sentiment using the Framed Script – Hello die.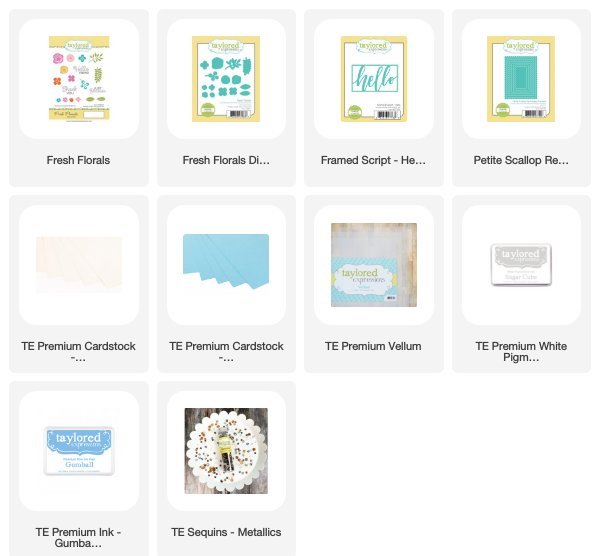 The Fresh Florals stamp set is definite versatile with the numerous ways that you can use it on your project. I hope you enjoyed the ideas that Kim shared with you today:
Use floral elements as an accent on your card design. You could even die cut a bunch to have ready to go for your next project!
Use the floral elements to build a large focal point image for your project.
Use the bold floral elements to create a faux embossed look.
Thank you so much for stopping by today! I will be back tomorrow another One Product Three Ways feature from TE Creative Team Member Keia Shipp-Smith. Make sure you stop by to see what she created to share!
Did you know that you can subscribe to our blog and get our posts right in your inbox? Just sign up right HERE – that's all there is to it to make sure you don't miss any of our crafty inspiration!