Tuesday, September 24, 2019
Hey, crafty friends! It's been a whole month of birthday inspiration here at Taylored Expressions – and we are not done yet! If you are like me, you always have a need for birthday cards on your stash. I took some time to do a little mass production using the Birthday Basics stamp set and Confetti Toss stencil. The result is a fun rainbow pile of cards that are ready to grab and go when it is time to celebrate!
Watch the video below to see the mass production process from start to finish:
I share a few tips and tricks throughout the video that may be helpful to you the next time you want to mass produce a card design.
Creating cards in more than one color allows you to customize the card to the recipient. I did a rainbow of colors for this project, but you could choose more masculine or feminine colors based on your needs.
I stamped my cards using Sugar Cube ink and that allowed me to stamp onto all of the colors of cardstock without cleaning my stamps in-between each one. Choosing a color that will coordinate with multiple colors will speed up your mass production process!
Check out the supply list below for what you need to mass produce your own pile of rainbow birthday cards: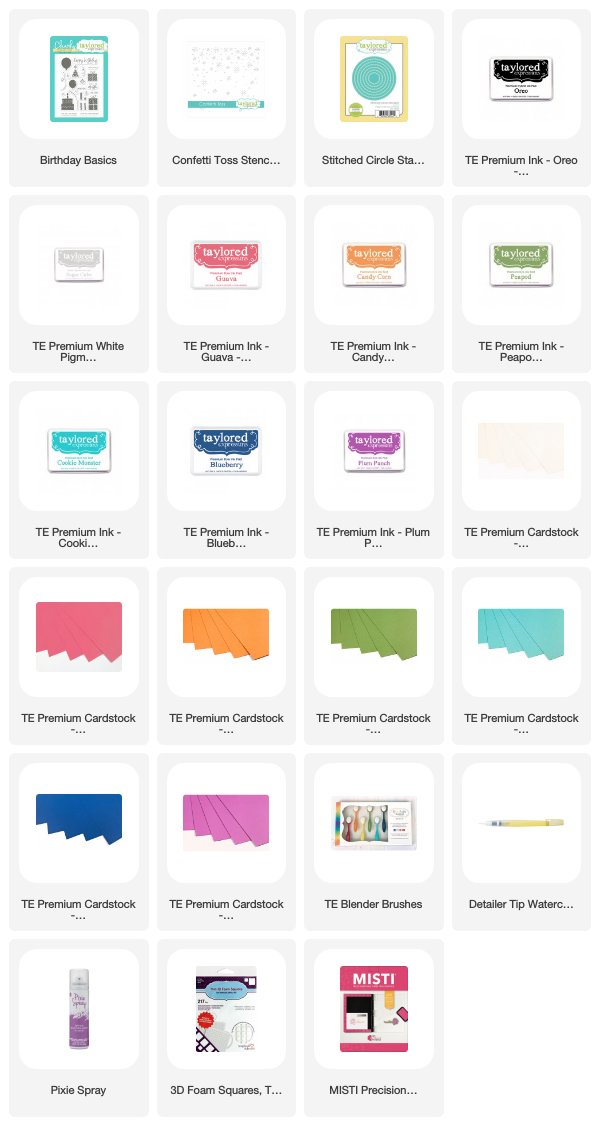 Thank you for stopping by today and stop back again soon for more crafty inspiration!
Did you know that you can subscribe to our blog and get our posts right in your inbox? Just sign up right HERE – that's all there is to it to make sure you don't miss any of our crafty inspiration!

---