Wednesday, November 28, 2018
Hey there, crafty friends! Welcome to another day of Christmas tag crafting inspiration. I know with all of this tag inspiration, you must be thinking about all of the Christmas shopping. Have you started yours? Are you finished already? I have done a little bit of shopping, but definitely have a ways to go on my list! I would rather not go out into the busy stores though… I'd rather stay at home and do some crafting instead.
Speaking of crafting, let's get onto the tags that we have to share with you today. Gayatri created this whimsical set of  naughty and nice tags. The Santa and reindeer images from the Santa and Friends set are so cute and fun to color and pair with the cheeky sentiments from the Spoiler Alert set. I love how the tags are two layers and when you peek under the top tag, there is another sentiment hiding on the tag underneath.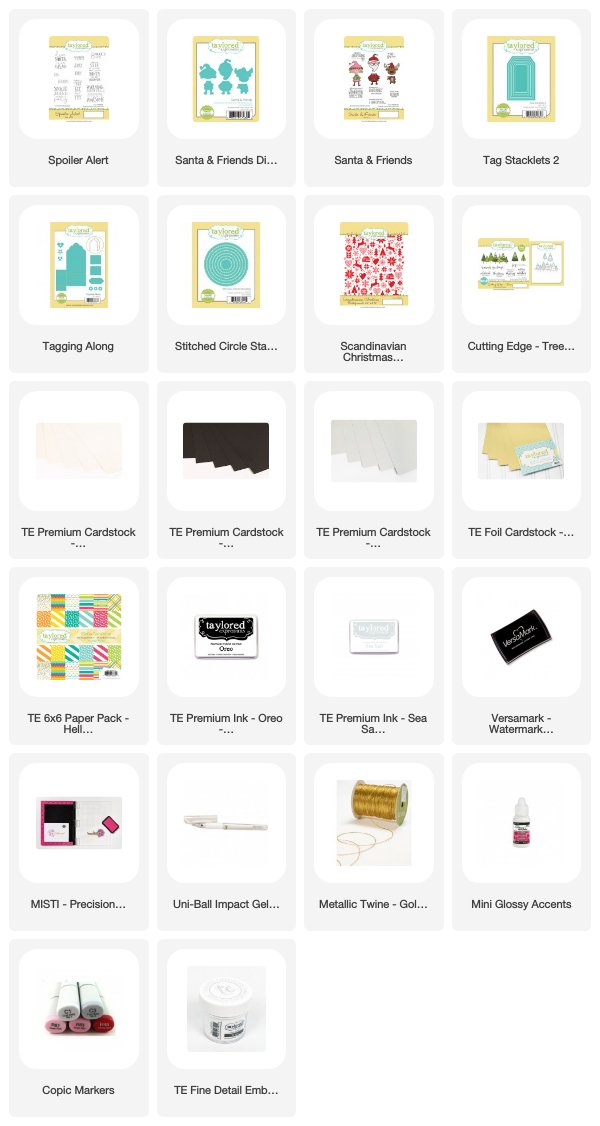 Thank you so much for joining me again today and please stop back for more Christmas tag crafting inspiration all week long!
Did you know that you can subscribe to our blog and get our posts right in your inbox? Just sign up right HERE – that's all there is to it to make sure you don't miss any of our crafty inspiration!
---