Tuesday, December 18, 2018
Hey, crafty friends! Christmas is upon us and I know that so many of you are probably finishing up your last minute shopping and wrapping for the holiday season –  I know I am! Even though this time of year is so busy, it's nice to have a reason to take a little time for yourself too. Sit back and relax while you enjoy some snowy inspiration for winter crafting! 
Every day this week, I will have inspiration to share with you using items perfect for the winter season. Plus, if you purchase $50 or more from the Snowy Days Collection, you will receive our Sparkly Snowfall Sequins free! I don't know about you, but I can never have enough snowflakes – stamps, dies, sequins… you name it!
Designer Ashley Simmer crafted this cute snowman card using the If Snowmen Could Talk stamps and die combo. The snowman faces are separate from the snowman image which allows you to choose just the right face to go with your sentiment! This face is perfect for the "brain freeze" sentiment and I love how Ashley positioned the arms to coincide!
I also love how Ashley took the Snowflake Cutting Plate and trimmed away a few snowflakes to create the perfect frame for her scene – so clever! She also used the Snow Flurry stencil along with the Sparkly Snowfall sequins to create the perfect snowy backdrop.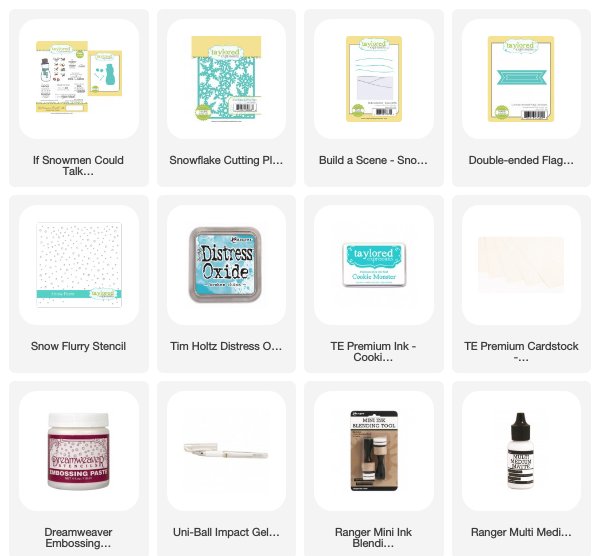 Next up, I wanted to revisit this adorable snowman card by Kim Singdahlsen that she also created with the If Snowmen Could Talk stamp and die combo. How fun is that carrot sentiment? And I love how the snowman is holding another carrot that is cut with the Little Bits – Carrot die. My favorite is the background that is die cut with the Sweater Weather Cutting Plate and layered over an ombre blend of ink colors!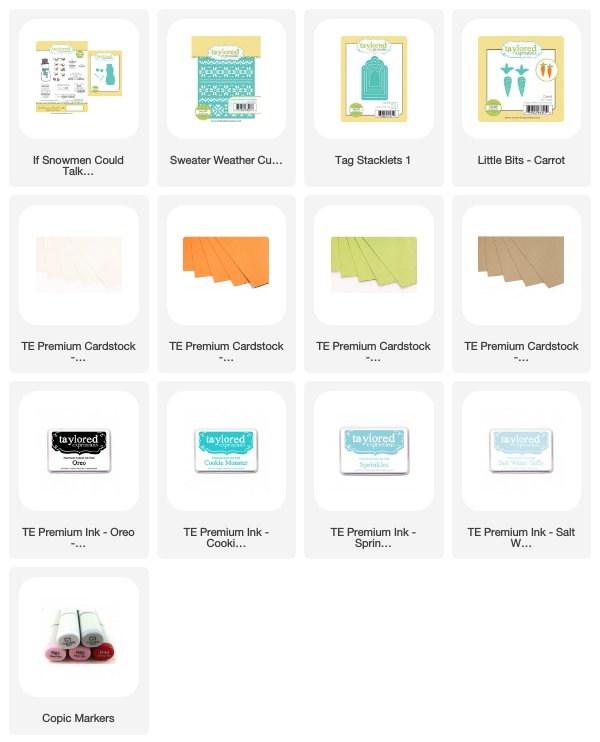 I know many of us dread the white stuff (or at least the length of time that it hangs around!), but the best part about stamping snow is that you don't have to bundle up to do it! Make sure to stop by again tomorrow for more snowy inspiration and take advantage of our special offer while supplies last!
Did you know that you can subscribe to our blog and get our posts right in your inbox? Just sign up right HERE – that's all there is to it to make sure you don't miss any of our crafty inspiration!
---