Feb 21, 2019
Hey, crafty friends! With the extreme winter weather we have been experiencing, spring seems farther and farther away. My girls have now had 5 snow/extreme cold days and numerous late starts and early dismissals from school – when will it end?! It's been a very good thing to share spring and Easter themed projects and dream of the warmer weather that is hopefully not too far away. On the bright side, lots of winter snow days can equal lots of extra crafty time!
A little humor is such a good thing in the middle of all of these long winter days and I have some fun spring projects to share with you today that combine cute Easter images with silly, sometimes snarky sentiments that are sure to bring a smile to your face and brighten your day.
I had to revisit this card by Taylor created with the If Bunnies Could Talk stamp set & die combo. That sentiment is hysterical! It's the dreaded question that you don't want to hear from your significant other…! The stamp set includes all sorts of facial expressions for the bunnies and the one Taylor used for the bunny on this card is perfection.
The If Bunnies Could Talk stamp set and die combo includes the bunny front and back that both cut out with the same die, 8 different facial expressions, some fun bunny accessories, and a combination of funny and sweet sentiments for Easter.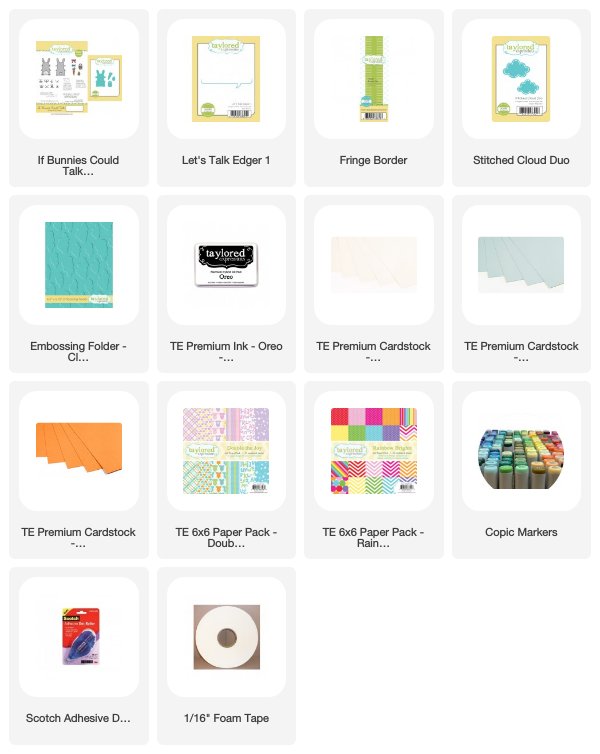 Kim Singdahlsen also had fun with this card that she created with the If Bunnies Could Talk stamp set & die combo. She added an egg from the Easter Wishes stamp set and another great facial expression on the bunny to go with the hilarious "Eggs come from where!?" sentiment.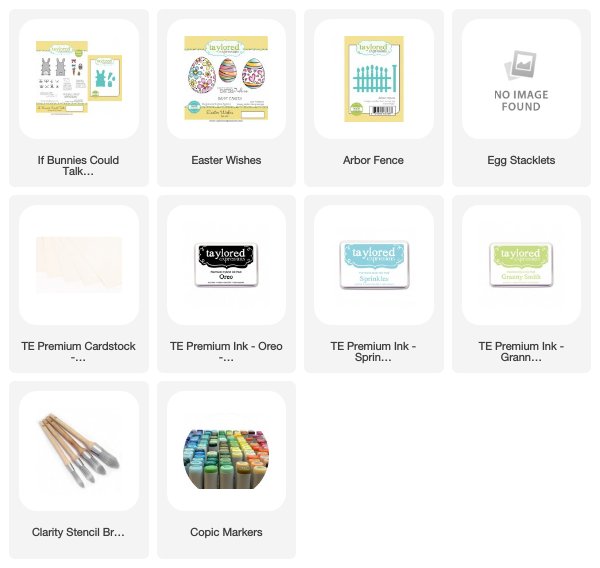 This next funny bunny is new from the February release and will have you channeling the 1990's as you create! Keia Shipp-Smith created this "original rump shaker" card using the new Hip Hop Bunny stamp set and coordinating dies. She has one of the bunnies from the set chilling out to his favorite tunes on his boombox! The musical note background which goes perfectly with this hip hop scene is stamped with the Musical Background stamp and Keia also added a few die cut music notes created with the Just a Note dies.
Hip Hop Bunny includes 2 bunny images: one ultra chill and the other jammin' out. It also includes some snazzy sunglasses, a boombox, and lots of 90's themed sentiments. You will be able to create the coolest Easter cards ever that are reminiscent of your favorite early hip hop songs.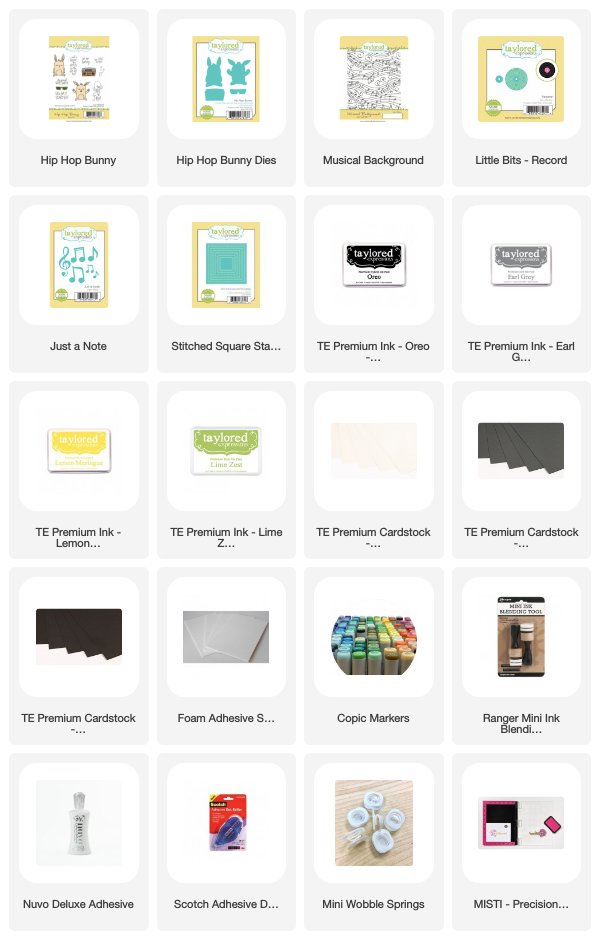 Here's another bunny jammin' to tunes on a card created by Jen Shults with the Hip Hop Bunny stamp set and coordinating dies. She added a background using the new Triangle Toss stencil that has a great graffiti effect and I love how she muted it with a vellum die cut circle that the "let's get it started!" sentiment is stamped onto.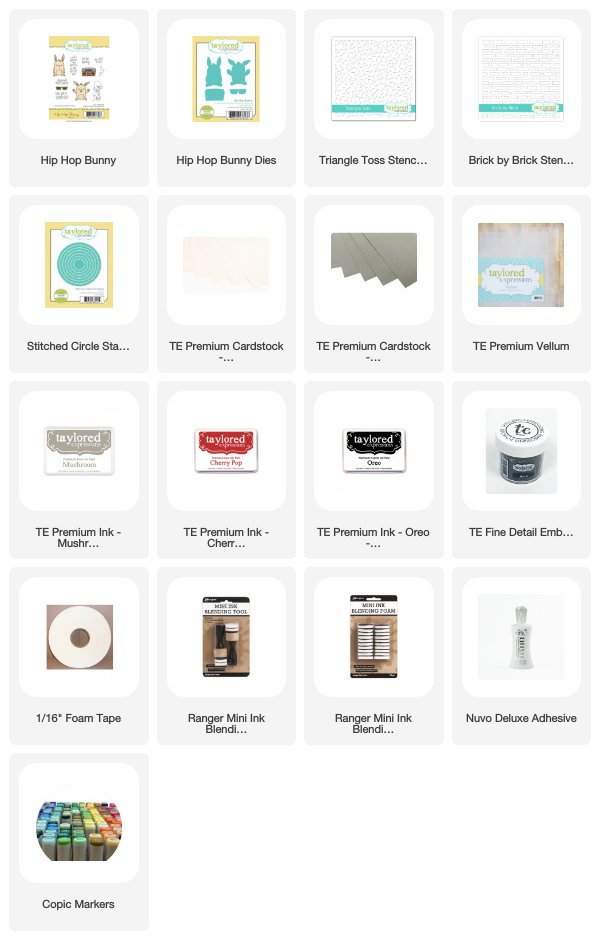 Adding a little humor to your handmade cards is so much fun to do, especially if you yourself are a little more silly than sentimental. I hope you enjoyed the bit of silliness that I had to share with you today. Stop back again on Saturday for some projects that will have you craving some of your favorite Easter treats. See you then!
Did you know that you can subscribe to our blog and get our posts right in your inbox? Just sign up right HERE – that's all there is to it to make sure you don't miss any of our crafty inspiration!