Hey, crafty friends! How do you like to organize the ideas that you collect for creating cards and other paper crafting projects. I love Pinterest for sure, but I have also kept a folder on my laptop that I like to save inspiration in and I am pretty liberal with using the bookmark feature on Instagram! I love to go back through the ideas I have saved, especially on those days when I need a little extra inspiration to create. (If you don't follow Taylored Expressions on Pinterest or Instagram, you need to! CLICK HERE to visit our Pinterest page and CLICK HERE to find us on Instagram)
This is our last day of our One Product Three Ways feature from the Taylored Expressions Creative Team where we each took one product (a stamp set or die) and created 3 projects to show you how you can use that product at least 3 different ways. It's been amazing to see all of the ideas that the team has come up with to share!
Today, Jen Shults created three different project using the Diagonal Stripes Cutting Plate die. The cutting plate dies are sized to fill up the front of an A2 sized card and the Diagonal Stripes Cutting plate cuts out wide diagonal stripes with a stitched detail feature on them. You can use just the frame of the cutting plate or incorporate the stitched stripes into your projects in different ways too.
Jen incorporated a whole lot of ideas into the trio of projects that she created to share! Let's take a closer look at what she created:
This first project Jen created with the Diagonal Stripes Cutting Plate die incorporates all the colors of the rainbow. Jen die cut the cutting plate from the different colors of cardstock and then used the frame piece as a guide to place them onto her card.
The stripes are popped up just a bit, adding a wonderful dimension to the project. Jen embossed the "happy birthday" sentiment with white embossing powder onto one of the stripes and then added a frame die cut from Sugar Cube cardstock to pull everything together.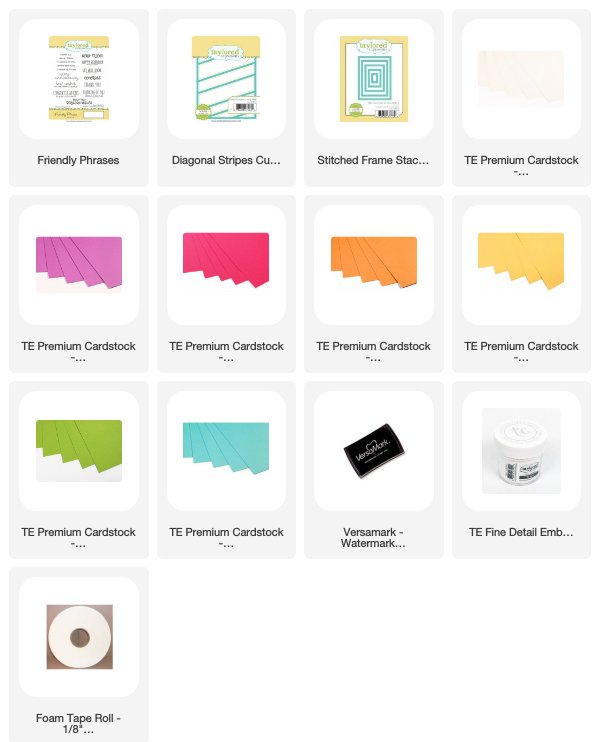 On this next project, Jen impressed the Diagonal Stripes Cutting Plate die instead of completely die cutting it out using an embossing sandwich in her die cut machine. Impressing the design adds a subtle texture to the background of the project.
Jen added a die cut strip in a lighter cardstock color to set her sentiment on and main focal pieces of her card around. It really helps make her sentiment stand out on this piece of happy mail!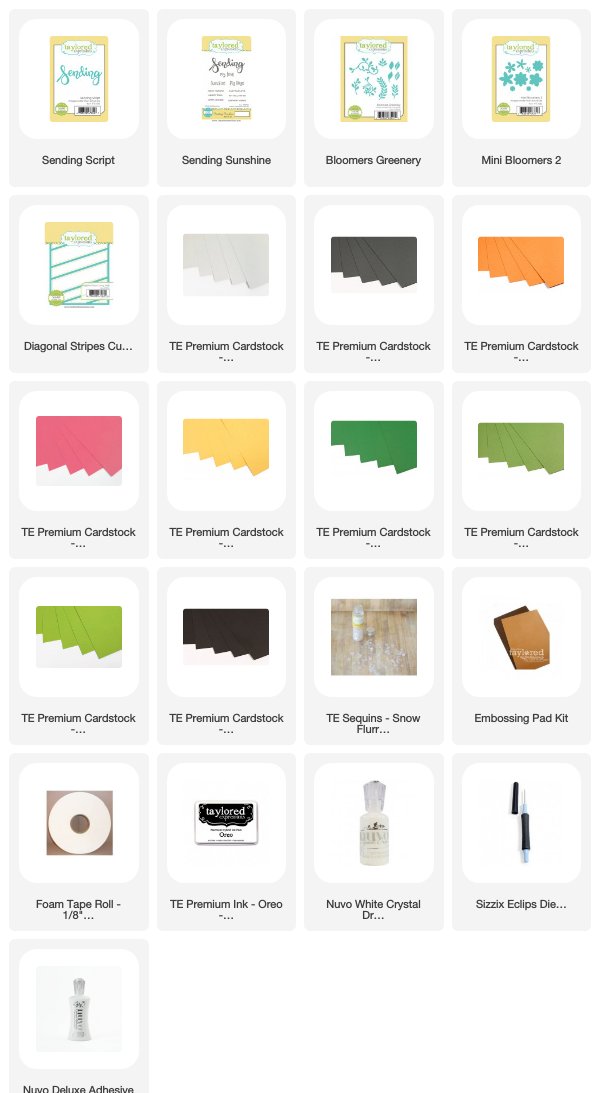 Finally, Jen used the Diagonal Stripes Cutting Plate die to create an ombre gradient effect on her project. The outer frame is die cut from Sugar Cube cardstock and the stitched stripes are die cut from a piece of cardstock that Jen blended with Cupcake, Strawberry Milkshake, Lollipop, and Fruit Punch inks and then inset back into the outer frame.
Jen popped up the center of the die cut background using a Petite Scallop Rectangle die and that really frames the "thanks" sentiment and flowers that are the main focal piece on the card.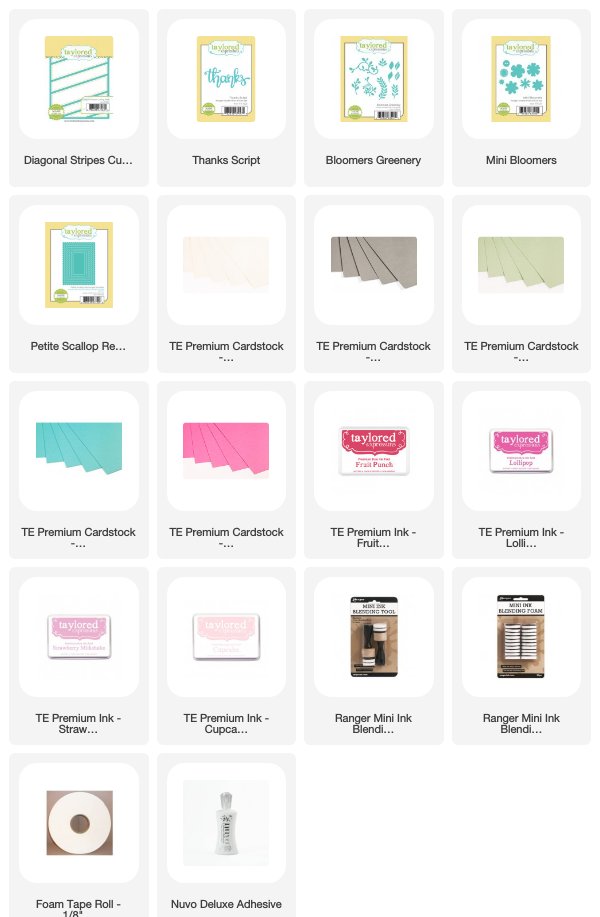 Jen really had a whole bunch of great ideas to share to use the Diagonal Cutting Plate die in different ways! Here are the ideas that she shared with you today:
Use only the stripes for your project, the outer frame can act as a guide to place the stripes on your card.
Pop the stripes up with some foam tape to add dimension to your project.
Die cut the stripes from multiple colors of cardstock to create a rainbow effect.
Impress/emboss the design onto the background using an embossing sandwich in your die cut machine.
Die cut one of the stripes from a contrasting color of cardstock to make it stand out and add your sentiment onto.
Create an ombre/gradient effect by die cutting cardstock that has been blended with multiple colors of ink.
Inset the stitched stripes into the outer frame piece.
I hope you were inspired by all of the ideas that the Taylored Expressions Creative Team has shared this week to stretch your products and use them in many different ways for many different project. Make sure to stop by next week for inspiration to create cards for thanking your favorite teachers and congratulating your favorite grads. Thank you so much for stopping by today!
Did you know that you can subscribe to our blog and get our posts right in your inbox? Just sign up right HERE – that's all there is to it to make sure you don't miss any of our crafty inspiration!