Tuesday, June 25, 2019
Hey, crafty friends – it's Taylor here! Today is a BIG day at Taylored Expressions and I'm so glad that you're here to share in the excitement with me! You're not going to believe what we've been up to behind the scenes for months and months. I'd like you to meet my new best friends – Taylored Expressions Blender Brushes!
Oh, the eye candy!! That's 10 brushes in 10 beautiful colors, perfectly displayed in a spinning caddy! Our blender brushes were specifically designed and manufactured with crafters in mind. Here are just a few of my favorite features that I selected as a solution to my own blender brush problems:
Fine, white bristles – the WHITE bristles were an important feature to me as it allows you to see the ink color on the bristles ensuring that you have the correct brush in hand for the color you intend to use. It also means you can keep one brush per color family and reduce the need for cleaning them often.
Ten, identically-sized brush heads – I tested many different sizes and chose the optimal size for the majority of papercraft projects. The 1.5″ brush head is small enough to blend multiple colors in small spaces but large enough to cover a card-sized area easily.
Flexible, rainbow-colored handles – the brushes feel great in your hand AND look cute displayed on your craft table! The handles are flexible, yet sturdy. Plus, each handle is screen-printed with the word 'create' – just cheering you on as you craft!
Storage caddy – as an avid stamper myself, I love having my tools at my fingertips so the storage for our blender brushes was just as important as the brushes themselves. The plastic caddy keeps your brushes adorably displayed and ready to use at a moment's notice – and the lazy-susan feature makes it even more convenient to grab just what you want.
If you're more of a watcher than a reader, then come join me in my studio as I walk you through my favorite features and tips and tricks for the use and care of the brushes in the video below:
There's one question that I haven't answered for you yet – how much do they cost? The Blender Brushes are offered as a set of 10 for $49 and the storage caddy is sold separately for $17!
When you purchase BOTH the Blender Brushes & the Storage Caddy, we'll include our Blender Brush Cleaning Tool featured in the video FREE! Don't wait too long as the free gift is only available through June 30th! Plus, you can take advantage of FREE shipping on orders over $50 through June 30th as well! Note: Orders will begin shipping on July 1st.
Last, but not least, don't forget to grab the two new stencils debuting with our blender brush collection today! Welcome Scattered Floral and Wavy Stripe to your stencil collection – both adorable & versatile designs for many occasions.
The new Scattered Floral Stencil features an all over whimsical floral design that you can blend to coordinate with any project. Don't you just love the rainbow of colors behind the cute birdhouse die cuts on this card?
The Wavy Stripe stencil is the perfect basic that you'll find yourself reaching for again and again. You can use bold and bright colors to make the stripes stand out, or keep things subtle like on this gorgeous flower card.
The talented Taylored Expressions Creative Team and several special friends are also joining in the fun by sharing their beautiful projects using our Blender Brushes! Here's a quick collage to get you started, but make sure you hop around to their blogs and search #TEBlenderBrushes on Instagram for projects from our fabulous friends!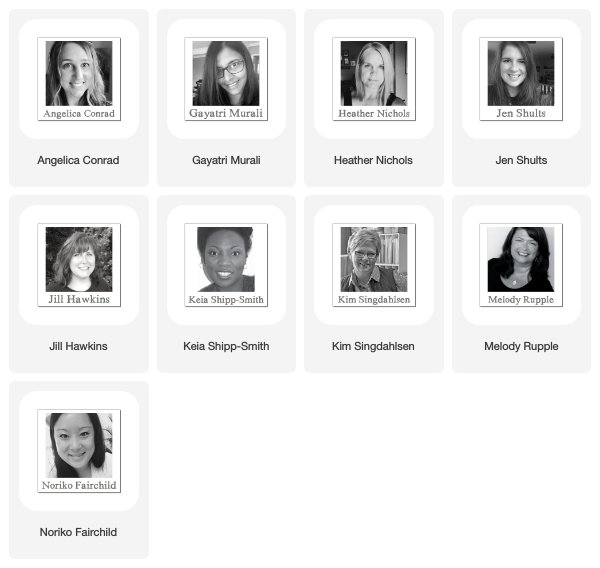 ---