Jul 05, 2022
Hey, crafty friends! It's Taylor here today! Normally the focus is on creating the cards, but today we are switching gears to talk about envelopes and sending out your crafty creations! We have fun lineup of products debuting today to add all sorts of pretty to your envelopes. Getting cards in the mail is the best, but it gets even better when you open your mailbox to find a colorful, personalized envelope. You know that your crafty friend went above and beyond to share a bit of extra joy! From decorated envelope flaps, colorful sentiments and images, envelope seals, washi tape, and even envelopes – there is something for everyone!
We also have a SALE happening on select sending products, check out the detail below:
Right now through Sunday, July 10th, you can save 20-50% off select items related to sending out your crafty creations. Save on envelope seals, card cushions, sticky notes for inside your cards, and more! Check out the sale items in the SALE category in the TE webstore. Offer valid while supplies last.
Click below to visit the new Sending Smiles products in the TE webstore and then keep scrolling for product information and inspiration!
Here's a look at the new products debuting today for the Sending Smiles release along with inspiration from the TE Creative Team:
Make your envelopes as pretty and memorable as your cards! The Flap Flair stamp coordinates with TE A2 envelopes that have a square flap and turns a boring envelope into something beautiful and exciting in just minutes. 
Jill Hawkins created a set of decorative envelopes in a rainbow of colors using the Flap Flair stamp. She matched the ink colors to the color of the envelope for a classic tone on tone look. Take time to stamp up a pile of envelopes and then store them with postage, a colorful pen, and envelope seals or washi tape so everything is ready to go when you have crafty cards ready to mail!
Emily Mydlowski added the Flap Flair image to a rainbow of envelope colors embossed in white. Embossing the image adds a great classy effect and texture to the envelopes and it will work with any envelope color! Emily also stamped the larger sentiments from the Share Joy stamp set under the flap in an ink color to match the envelope color. More about the Share Joy stamp set below!
Make sweet envelopes to go with all the handmade cards you craft with our Clearly Crafty Share Joy stamp set. A fun way to embellish your envelopes with images and sentiments perfect for sharing joy with the special people in your life, this set includes larger joy themed sentiments, small sentiments perfect for labeling important mailing details, and several images to add the perfect finishing touches.
The Clearly Crafty Handmade With Heart stamp set includes sentiments that you can add to your handmade projects to let the special people in your life know that you took the time to create something special just for them! Choose from four different handmade sentiments and small hearts to add to the back of your cards, envelopes, or however you want to make your mark!
Heather Nichols used the Share Joy stamp set and Flap Flair stamp to create a set of cards plus coordinating envelopes! The 'share joy' sentiment is stamped in multiple colors: Cookie Monster, Lollipop, and Granny Smith – mini ink cubes work great for inking images and sentiments in multiple colors! The sentiments on the cards are stamped on cardstock, but for the envelopes they are stamped on sticker paper so they can be used as envelope seals! Heather stamped the Flap Flair image on the envelope flaps and also used it to add borders to the envelope front and card backgrounds.
Melody Rupple created a whole set of customized envelopes using the Share Joy, Handmade With Heart, and Flap Flair stamps. On the envelope fronts, Melody added a rectangle for adding an address using the Masking Stencils – Rectangles set along with sentiments and images from the Share Joy stamp set. The envelope backs feature the Flap Flair image on the envelope flaps, washi tape, and larger sentiment images from both the Share Joy and Handmade With Heart stamp sets. Who wouldn't love to discover one of these envelopes in their mailbox??
Jen Shults created coordinating envelopes to go with a few of her card creations. She carried the stenciled designs from her cards to the side borders of the envelope fronts and added the stamped 'please deliver to:' from the Share Joy stamp set. The back of the envelopes feature one of the large images from the Share Joy and Handmade With Heart stamp set that Jen stamped in multiple colors to coordinate with the stenciled designs.
Adding that personalized touch to your envelopes have never been easier, like this set created by Lori Craig! Lori stacked up several of the one line images and sentiments from the Share Joy stamp set and stamped it down the side of her envelope fronts. Your can set the stamps up in your MISTI all together so that all it takes is one impression to add the design to your envelopes! Lori also added the Flap Flair image to her envelope flaps.
If you have fallen in love with our new packing tape that we have been using on our packaging and wish that you could have some to use on your own crafty projects, you are in luck! We are now selling TE Crafty Washi Tape that is the same design, but in a card and envelope friendly size. Seal up and embellish your cards and envelopes in perfect, crafty style!
Jill Hawkins really dressed up this envelope – and look, it's coming to the TE office! She stamped the front of the envelope with the Sealed With Love Cling & Clear Combo set, masking off the border on the left side of the card to add the envelope images (that coordinate perfectly!) from the Share Joy stamp set. The back of the envelope features a colorful envelope flap stamped with the Flap Flair stamp, images stamped with the Handmade With Heart and Share Joy stamp sets, and the envelope is sealed shut with a strip of the TE Crafty Washi Tape!
Who doesn't love a good sticker!? Our Sticker To It is versatile enough to use on envelopes, packages, notebooks, or just about anything you want to add a little flair to! This rainbow colored sticker sheet comes with 12 total stickers (4 each of 3 styles) with the following sentiments: Celebrate, Happy Mail, and Just for You.
TE's NEW Color Collection Envelope Seals are the perfect way to send off your envelopes and packages! Pre-printed on thick, durable vinyl (making them scratch-resistant and weatherproof), these 2″ seals are ready to peel and stick. Each envelope seal comes in one of the new TE colors (7 total colors) and include the following sentiments: Sealed With Love, Handmade for You, and Just for You. Each pack includes 14 seals, 2 of each new TE color.
Our favorite cat and mouse are at it again – this time in sticker form! These one of a kind stickers showcase Max & Millie in a variety of settings and include the sentiments "Handmade with Love" and "Happy Mail". Pre-printed on thick, durable vinyl (making them scratch-resistant and weatherproof), these stickers are ready to peel and stick. (1 sheet each of 2 designs)
The colorful Hello My Name Is Envelopes will bring JOY to anyone who opens them! These large (9" x 6") envelopes read "Hello My Name Is_____ and rainbow is my favorite color" and are decorated with all the crafty TE essentials such as blender brushes & ink stand. Package of 10.
Join me live for "T Time" at 10AM Central on the Taylored Expressions Facebook Page. I'll be sharing a closer look at the items in the Sending Smiles release. We hope to see you there – come join in the fun! (Don't worry, if you miss the live you can always watch the saved broadcast afterward!)
Thank you so much for stopping by today! Make sure you check out the rest of the TE Creative Team projects using the new products from this week's release. Just click their faces below to hop to their blogs! Stop back again here on the TE blog on Thursday – it's Stamp Joy registration day!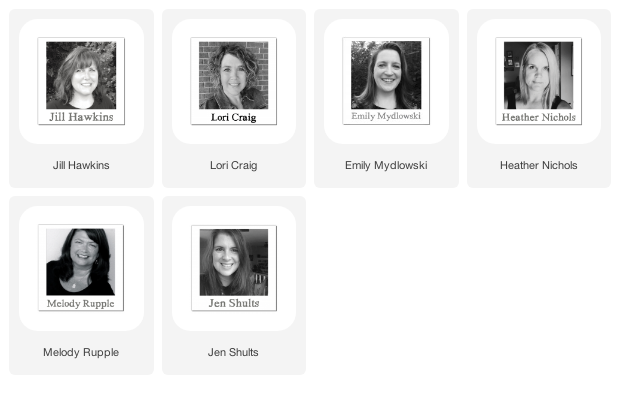 Posted by Taylor at 9:00 am
|
|
|