Nov 01, 2022
Hey, crafty friends! It's Taylor here! I am so excited to share a new project that we have been working on – a crafty collaboration! The craft industry is so lucky to have some of the most talented and innovative people out there, including my very good friend, Christoper Alan, who is the genius behind Brutus Monroe. I was so excited about his new Stick & Stamp mat and the possibilities for creating with it and so we collaborated with him on the new TE Exclusive Stick & Stamp mat, the Brutus Monroe Blending Buddy, the TE Mini Slim Blending Buddy, and TE exclusive cupcake scented Mat Mist. And, of course, we had to release a few new stencil designs to use with all of these new crafty goodies!
I'll let Christopher himself tell you about these new products and how they work! Watch the video below to see the demonstration that he did at our Stamp Joy event last month:
The Stick & Stamp Mat is designed to fit into your MISTI to hold cardstock in place while stamping. Or, use it outside your MISTI for the perfect tool for holding your cardstock while blending. The Brutus Monroe Blending Buddy and TE Mini Slim Blending Buddy help to protect your Stick & Stamp Mat when blending with stencils so you can avoid getting ink on it.
A few helpful tips and trick for using your Stick & Stamp Mat:
Never use adhesive on your Stick & Stamp Mat.
Never clean your mat with stamp cleaners or Dawn Powerwash – only use water or Mat Mist.
Don't use sharp tools to remove items from your mat.
To remove cardstock from the mat, simply bend the mat in half and the cardstock will release or pop off.
Never use your Blender Brushes on the sticky part of the mat. The brushes will remove the adhesive and gum up your brushes.
Keep the carrier sheet that comes on top of your mat to cover your Stick & Stamp Mat when not in use.
Click below to shop the new crafty goodies and stencils in the TE webstore and then keep scrolling to check out the inspiration from the TE Creative Team!
Here's just a peek at some of the inspiration created by the TE Creative Team. Get a closer look at the projects created with the Stick & Stamp mat and new stencils on their blogs. Just click their faces below to hop to all of the inspiration!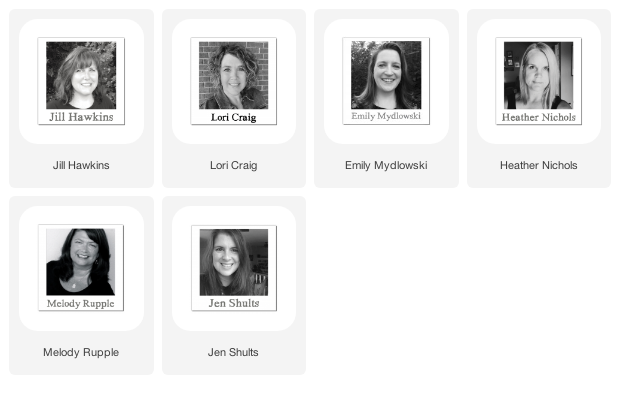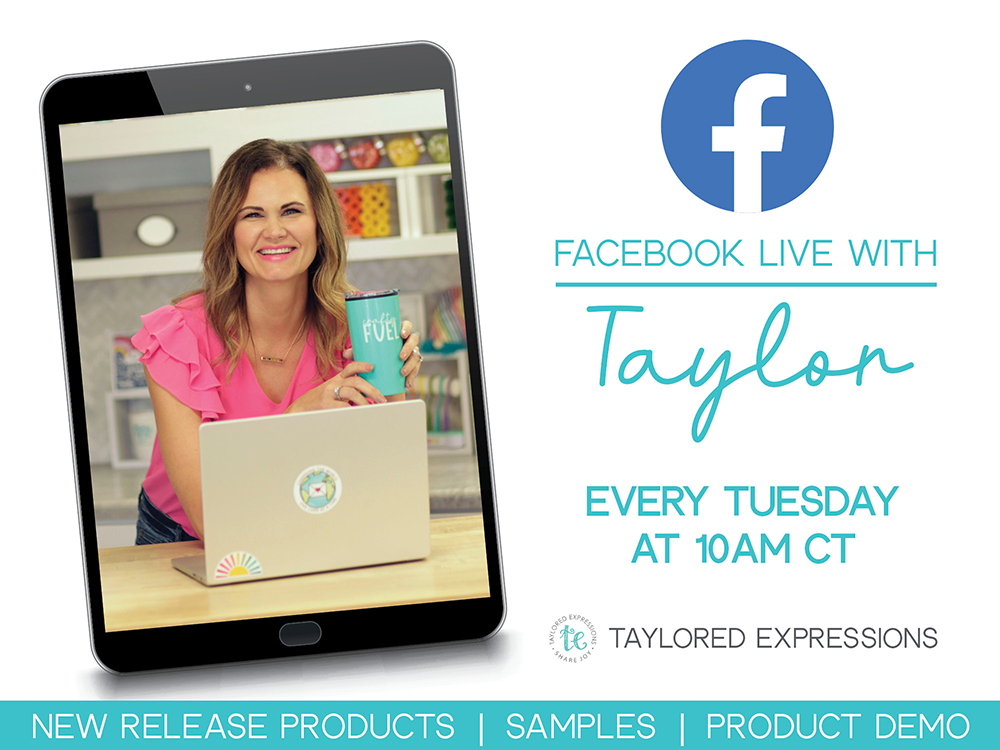 Join me live for "T Time" at 10AM Central on the Taylored Expressions Facebook Page. I'll be sharing a closer look at the new crafty collab products and new stencils that we are releasing today! We hope to see you there – come join in the fun! (Don't worry, if you miss the live you can always watch the saved broadcast afterward!)
Thank you so much for stopping by the TE blog today! Stop back again soon for more crafty inspiration!

Posted by Taylor at 9:00 am
|
|
|