Friday, November 30, 2018
It's our last day of Christmas tag crafting inspiration and I hope that you have enjoyed what the creative team has shared and are inspired to get busy with crafting your own tags.
Maybe you are wondering why go into all of this work for a tag that might just get thrown away? Well, I can tell you from experience that my family treasures the tags that I have crafted and added to gifts. Everyone is sifting through the wrapping paper to make sure that we have all the handmade tags accounted for. I also keep the tags that my family members have created for me. One thing I love to do, is to tuck the tags into our Christmas scrapbooks. It's so much fun to look back on them years later. The other thing is that during this busy time of year, it is just so wonderful to take a little time to craft. It's little time for yourself and the result is something extra special to add to your gifts. For me, that is reason enough to do it.
Today, we are revisiting a collection of tags created by Jen. The tags are actually created with the Matchy die collection and don't that collection work perfectly for tags too? The tags are also interactive so you can flip up the character on the tag front to reveal where to add the gift recipient's information. And when it comes to tags, don't forget about the back as well. It's the perfect place to add a holiday sentiment.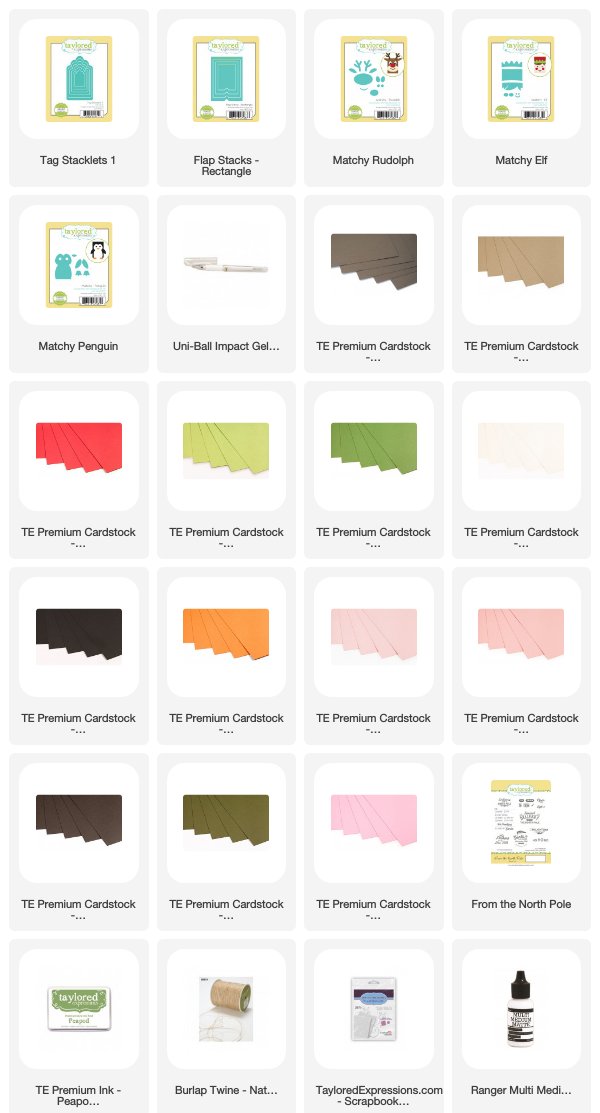 Do you remember these cute critter treat boxes that Taylor made? She decided to exapand that idea for the holidays and create this trio of treat boxes with the reindeer, snowman, and penguin from the Matchy die collection. These cute little boxes can stand alone as a fun treat or favor to share with friends and family. Or you could attach these cute little boxes to your holiday gifts for an extra special surprise.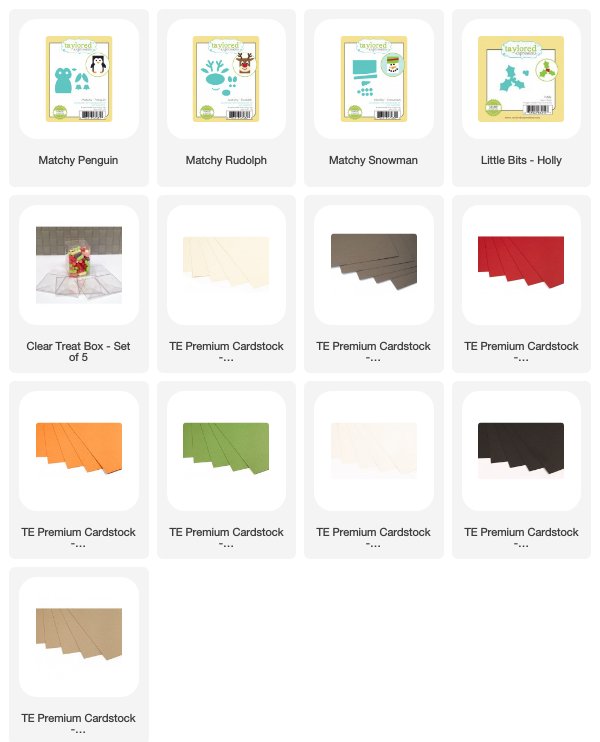 Thank you so much for joining me this week for Christmas tag crafting inspiration. I hope that you loved it as much as I loved sharing all of the tag inspiration with you.
The December release countdown will be underway next week, so make sure that you stop back for all of that. You are not going to want to miss what the creative team has in store for you!
Did you know that you can subscribe to our blog and get our posts right in your inbox? Just sign up right HERE – that's all there is to it to make sure you don't miss any of our crafty inspiration!
---