Friday, December 21, 2018
Hey, crafty friends! Welcome to another day of snow-filled inspiration! Are any of you busy with last-minute holiday crafts? I have a few projects that are just about finished up before we start our family Christmas gatherings this weekend. You can bet there will be handmade tags attached to Christmas gifts! *wink*
While Christmas will soon pass, the snow will be sticking around for a bit longer so this week we're featuring beautiful winter scenes with a special offer for all your snow day crafts! When you purchase $50 or more from our Snowy Days Collection, you'll receive our limited edition Sparkly Snowfall sequins FREE!
Today's festive flurry comes from designer Ashley Simmer – let's take a look!
Ashley designed this colorful card using the Snowed In Background stamp along with a sentiment from the coordinating Snowed In Sayings set. The background stamp has the circle built into the center and the coordinating sentiments are designed to fit perfectly inside for quick, cute cards! Or you can step it up like Ashley did by coloring each snowflake.
When you start by stamping the image with our Oreo ink you can use ANY medium from watercolor to Copic without the ink bleeding. Gotta love that! Ashley also added the prettiest touches with a silver pen for extra shimmer and shine. Who wouldn't love to receive this flurry of flakes?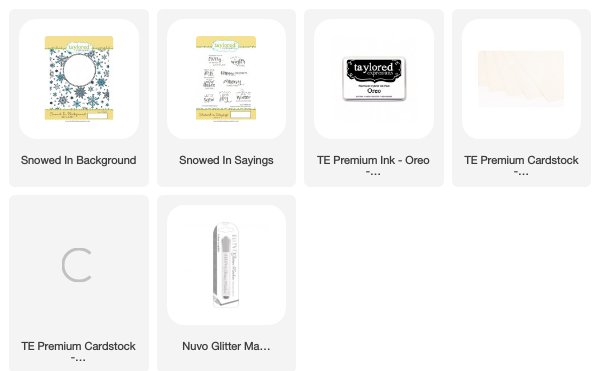 Next up, we're revisiting another colorful project designed by Taylor using the coordinating Winter White stamp set which features individual snowflakes. She stamped a colorful rainbow of snowflakes to create over the background with Strawberry Milkshake, Peapod, Cherry Pop, and Cookie Monster inks. The sentiment from Snowed In Sayings is stamped on a die cut piece of vellum to layer over the snowy background. The vellum really makes the sentiment stand out without hiding the pretty background. Tip: use Kool Tak clear foam squares behind the stamped words to reduce the visibility of the adhesive behind the vellum!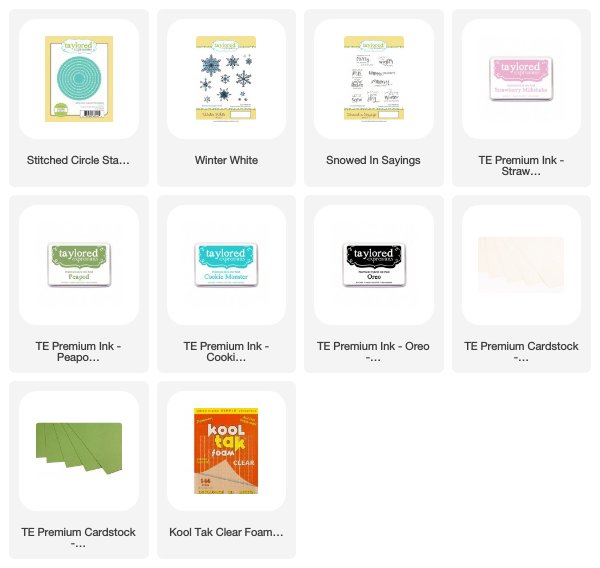 Have I told you how much I love snowflakes? Well, I love them a lot and so this week has been so much fun sharing all of the snowy inspiration! Don't forget to get your free Sparkly Snowfall sequins when you order $50 or more from the Snowy Days Collection at the Taylored Expressions Store. I will be back tomorrow with more inspiration to share!
Did you know that you can subscribe to our blog and get our posts right in your inbox? Just sign up right HERE – that's all there is to it to make sure you don't miss any of our crafty inspiration!
---