Thursday, December 20, 2018
Hey, crafty friends! I am back with some more snowy inspiration to share with you today. The projects today are one of my very favorite types of projects – shaker cards! Shaker cards have such a magical quality to them and they bring that card receiving joy up another notch. Plus, shaker cards are just perfect for the winter season – especially snow globe shaker cards!
Don't forget to take advantage of the promotion that we have going on during this blog series. Spend $50 or more in the Snowy Days Collection over at the Taylored Expressions Store and you will receive the Sparkly Snowfall sequins free!
Now onto the inspiration for today, starting off with a video tutorial from Taylor…
If you have never made a shaker element for your projects before, Taylor will take you through the steps in the video tutorial below. She shows you how to use the die-cuttable foam adhesive sheets with the Snow Globe stamp and Snow Globe Shaker die.
My favorite tip that Taylor shares in the video? How she leaves an opening at the top of the shaker frame to pour her sequins/shaker elements in! I love that then you get a perfect idea of how much the shaker is filled up. Genius!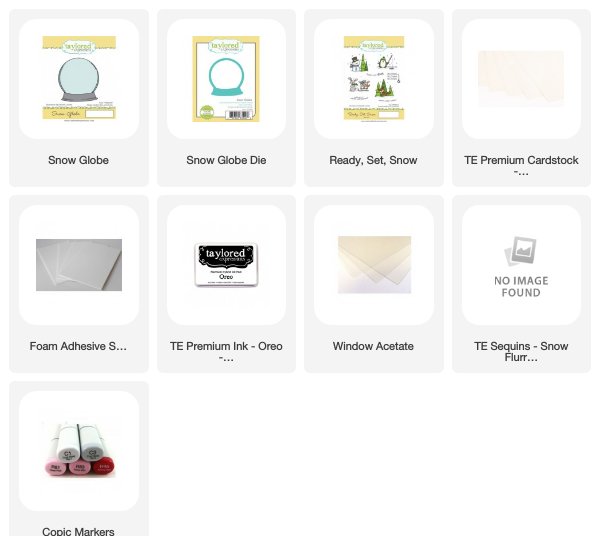 Designer Ashley Simmer put together this pair of cards using the Snow Globe stamp and Snow Globe Shaker dies. She filled the snow globes with some sweet little scenes created with some of the Little Bits dies. I like how Ashley shows how you can use the snow globe completely cut out like on the penguin card, or just use the inner portion of the Snow Globe Shaker die to create a shaker window like she did on the car card. She filled her snow globes with a mix of the Snow Flurries sequins and Vanilla Creme Shaker Filling.
Ashley also created some pretty snowy background for her projects by embossing snowflakes from the Winter White stamp set. She also added some gorgeous shimmer and shine to the penguin card with silver and diamond embossing powders!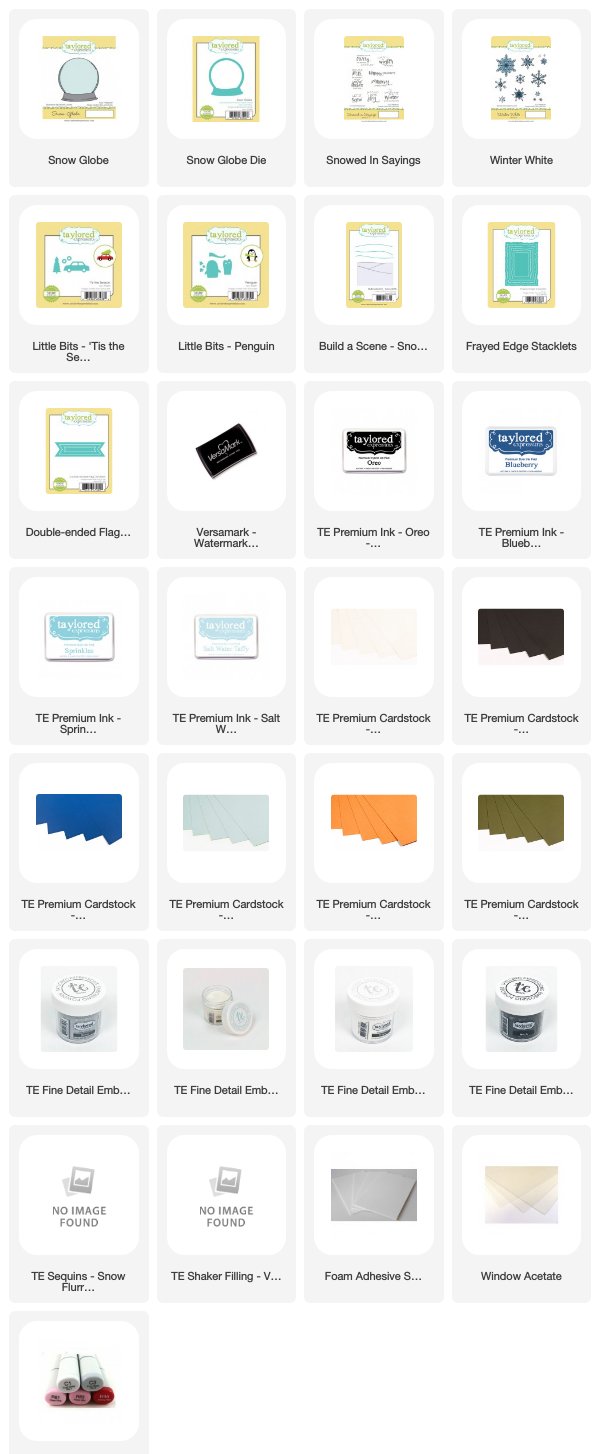 I don't know about you, but I have an itch to craft some shaker cards now! And you can add to your collection of sequins to add into your own shakers by getting the Sparkly Snowfall sequins free with a $50 or more purchase in the Snowy Days Collection in the Taylored Expressions Store. I have more snowy inspiration coming your way tomorrow, so please stop come by and check it out!
Did you know that you can subscribe to our blog and get our posts right in your inbox? Just sign up right HERE – that's all there is to it to make sure you don't miss any of our crafty inspiration!
---