Jan 02, 2019
Hey, crafty friends! I hope that all of you had a wonderful holiday season and Happy New Year! Today my girls go back to school and our schedules go back to normal, which I am very grateful for. I am still working on some crafty goals for this year and after seeing all of the Copic marker inspiration last week, I am definitely adding "use more Copic" to my list of crafty goals!
We only scratched the surface of inspiration last week so we're extending into a second week of Copic inspiration! If you didn't catch thE news last week, then you'll want to take note that Copic marker prices will be increasing by $1 per marker starting January 1st (but not until Jan. 7th at the TE webstore!). We want to make sure that you are able to get started with Copics (or continue adding to your collection) before the price goes up!
To help save you just a little bit more, we also have a special shipping promotion for you through January 6th. Order 5 or more Copic markers now through January 6 and receive FREE U.S. shipping (Coupon Code: STOCKUP) or $5 off shipping for international orders (no coupon code necessary). 
Michelle Houghton is back with us to share a second coloring video, this time going in-depth with tips and tricks for coloring critters. In the video, she features our newest FREE download with Copic color recommendations for coloring animal fur in six different colors. Our free download is an amazing resource for color inspiration and practice!
Don't forget that you can go to the TE store and download the Copic Fur Color Chart  to help you with the suggestions for coloring critters in all different shades. Like the Copic Hair & Skin Chart, this also includes a pre-colored sheet for inspiration and blank sheets for your own practice. Don't forget to print your chart on a Copic marker compatible cardstock like our Sugar Cube. Special thanks to Creative Team member Jen Shults for providing the color selections and pre-colored inspiration for these downloads.
After checking out the video, it's a must that we revisit some our favorite Copic colored critters, right? Jen Shults colored this adorable puppy image from the Paw-some Stamp & Die Combo and I am cracking up over those little birds bouncing around by his feet! Jen's simple layout and pattern selections allow the fabulously shaded image to take center stage.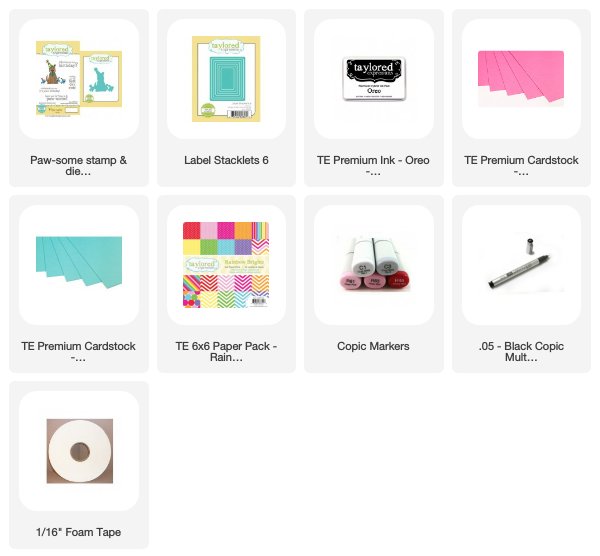 This cool cat was created by Danielle Lounds using the If Cats Could Talk Stamp & Die Combo. Our fun "If ____ Could Talk" series includes many critters with lots of different interchangeable face options. If you're looking for the cute dog from the free practice download, look no further than the If Dogs Could Talk Stamp & Die Combo!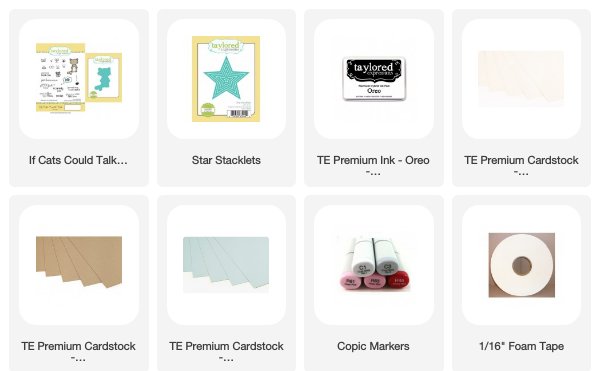 Thank you so much for stopping by again today for more Copic inspiration and education. We have a great tutorial coming up for you to check out tomorrow so please stop by again! We would LOVE to see your Copic colored creations and you can share them with us over on the TE Facebook Fan Page!
Don't forget to take advantage of FREE US shipping on your order of 5+ Copics before the price goes up! Use the coupon code STOCKUP now through January 6, 2019 at the Taylored Expressions Store.
Did you know that you can subscribe to our blog and get our posts right in your inbox? Just sign up right HERE – that's all there is to it to make sure you don't miss any of our crafty inspiration!