Apr 04, 2019
Hey, crafty friends! Thank you so much for joining us for an exciting week! I hope you learned something new and are feeling inspired! All of our April products are now available in the NEW category of the TE webstore. It was also fun reading your answers to my random questions each day of sneak peeks! You can find out if you're one of the lucky winners at the end of this post. And now here are a few more things that you should know before you go shop!
You can take advantage of our special offer this month when you make a purchase that totals $40 or more before tax and shipping:
Our Sending Smiles Bundle is FREE with purchases of $40+ from April 4th – April 7th. The bundle includes 15 Toffee envelopes, 15 Sugar Cube envelopes, and 30 envelope seals ready to be customized with your stamps. Simply stamp, seal, send, and Share Joy!
*The bundle will not appear in your cart, but will automatically be included with qualifying orders.
We always offer FREE shipping on all orders over $75 that ship within the United States. If you haven't ordered from us before, then you will want to know that our shipping team is amazing and 9 times out of 10 they will have your order shipped within one business day!
New products are available in the TE webstore right now! Click above to shop!
The TE Creative Team and I have more inspiration to share today and I'm starting off with a quick video to show how our new World Map Background coordinates with the Color My World stamp:
This card looks a bit plain Jane on the front, but the surprise is revealed when you pull the tab to the right and reveal rainbow colored world map. I just love how this turned out and I plan to share a video soon on how to make it happen! For now, the above video shows how the line the scribble fill within the outline map.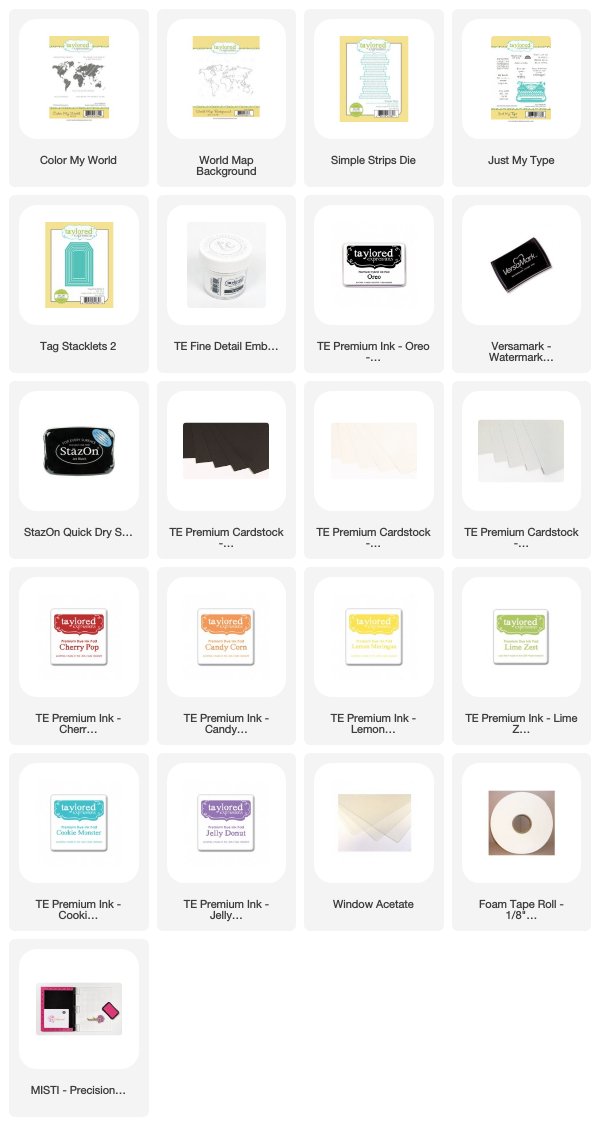 As an extra special treat this month, we asked a few guest designers to help us celebrate Heather Nichols' first product release with Taylored Expressions! Take a look at some of the beautiful projects that they created and visit each of their blogs to see even more inspiration!
Betsy Veldman stamped a bright flurry of feathers to frame the "hope is…" sentiment on her card created with the Simply Stamped – Feathers and Wild and Free stamp sets. CLICK HERE to visit Betsy's blog to see more!
Carol Halvorson embossed the feathers from the Simply Stamped – Feathers stamp set with white embossing powder and then added color over the embossed feathers with watercolor markers to create the dreamy look on this card. CLICK HERE to visit Carol's Instagram page to see more!
Dawn McVey had a bit of fun playing with color on this card created with the Simply Stamped – Feathers collection and Feathered stencil. CLICK HERE to visit Dawn's blog to see more!
Laurie Willison created a rainbow of patterned banners using the Banner Year stamp & die combo set and lined them up along the bottom of this card that is ready for a celebration! CLICK HERE to visit Laurie's blog to see more!
I love the bright pop of color on this card created by Lizzie Jones with the Simply Stamped – Feathers stamp set. She stamped a pile of feathers with Sugar Cube, Oreo, and Blue Raspberry inks onto Blue Raspberry cardstock and then embossed the sentiment from the Wild and Free stamp set with white embossing powder. CLICK HERE to visit Lizzie's blog to see more!
Lori Craig created this card with The Tassel and Banner Year collections. I love how she incorporated the graduation year into a banner tab on her project and how easy this card would be to change up for any school colors! CLICK HERE to visit Lori's blog to see more!
And now it's time to check in with the lucky winners! If you find your name and comment listed below, please contact us! If you won a physical prize, make sure you respond with your mailing address so we can get your prize in the mail right away! Congrats to all the prize winners!
Make sure to visit the Taylored Expressions Creative Team members and today's Guest Designers blogs to see even more inspiration for the April 2019 release!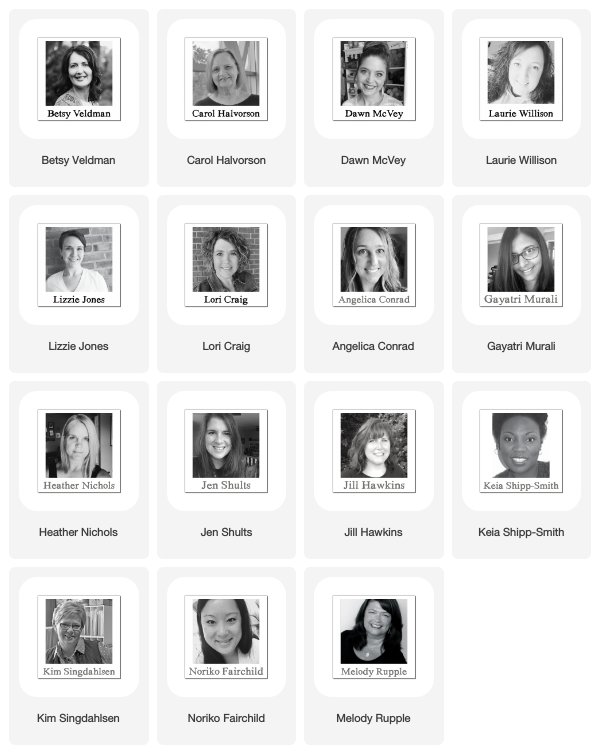 Posted by Taylor at 9:00 am
|
|
|