Thursday, May 02, 2019
Hey, crafty friends! I have always loved globes, maps, tickets, and other travel themed ephemera to use on my crafty projects. Those themes pop up with graduation themed cards because of the adventure that awaits graduates with all that comes beyond high school. If you want to create graduation cards with something other than the traditional cap and diploma, then adventure and world themes are a fun way to go.
Here's our featured project for today:
Melody Rupple created this globe card using the Whole Wide World die collection and Wonderful World stamp set that are perfect for congratulating a graduate and wishing them well on the adventures that they have ahead of them. Watch the video below to see how this card comes together.
A little die cutting, stenciling, and embossing are all that it takes to create this graduation card. I love how the sun burst comes out from behind the globe!
Besides graduation, this card could also be used for other occasions like wishing someone well on a big trip, a job change, or a retirement. You can also use the Whole Wide World die cut globe and sentiments from the Wonderful World stamp set in a scrapbook or journal to document your travels.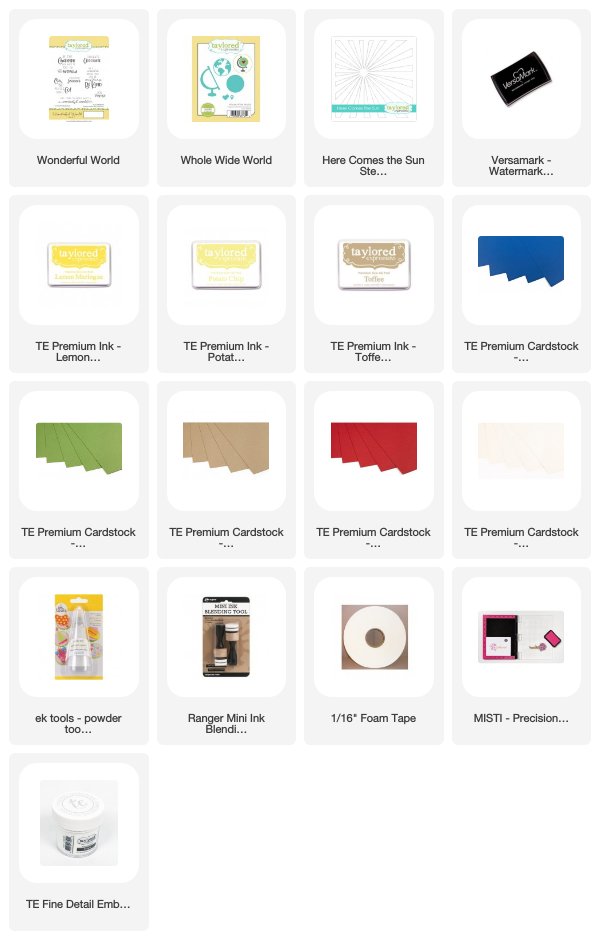 To shop for any of the supplies that were used in today's project, you can click products in the supply list above or click the button below.
Thank you so much for joining me today. I hope you have been inspired all this week to create projects for the end of the school year and graduation. I will be back on Saturday with more to share, so stop back again!
Did you know that you can subscribe to our blog and get our posts right in your inbox? Just sign up right HERE – that's all there is to it to make sure you don't miss any of our crafty inspiration!
---