Tuesday, October 22, 2019
Good morning, crafty friends! It's Taylor here today and I'm so excited to let you all in on the latest news! Several months ago, the incredibly talented Laurie Willison, called me up to discuss "a little idea" she had. Those early conversations are culminating today as we launch Laurie's masking stencil concept! Before I get into the details of this fab collab, you'll want to know about the special offer that starts today:
Get all four sets of Masking Stencils (oval, circle, rectangle, and square) at the special introductory bundle price of $48 (regular price is $56) plus receive a 1/2″ roll of purple tape FREE. Offer valid from October 22-27.
— the etched lines allow you to easily align an A2 layer or card base for a perfectly centered mask.
— use Pixie Spray or Purple Tape to adhere the stencil to your cardstock panel – gone are the hassle of aligning washi tape and the possibility of ripping your beautifully blended background upon removing it
— use the open and solid shapes together layering multiple colors easily onto a one-layer background
In today's video, I share more about the stencils, a helpful tip for drawing out the etched lines, and a beautifully blended one layer background achieved by using both the open and solid mask layers:
It's hard to tell that the background of this card is just one layer, but you can achieve so much dimension with simple ink blending and masking! Plus, I made a happy discovery while making this project – our Framed Script dies fit perfectly within the smaller rectangle opening.
Here's a look at all of the supplies that I used on this project: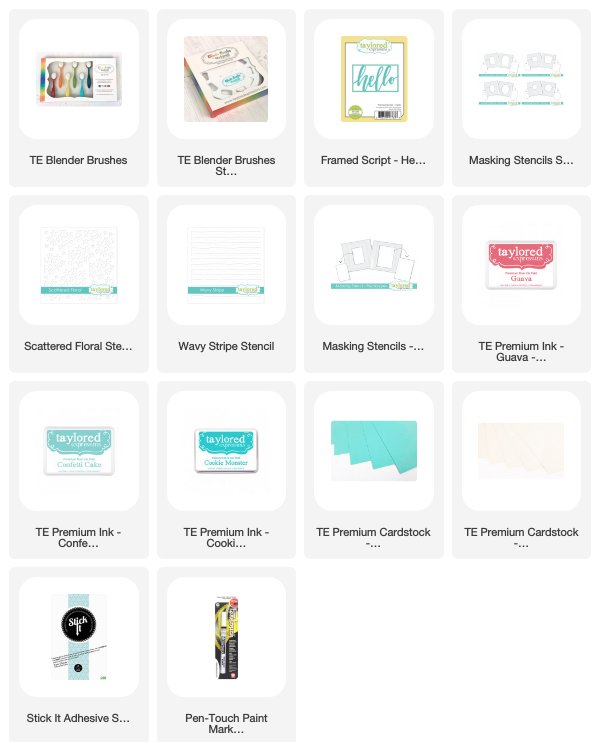 And now take a look at some fabulous inspiration from our Creative Team using each of the four shapes!
The TE Creative team and special friends (including Laurie herself!) have taken these stencils for a spin in their own craft studio. There's so much more eye-candy to see today so visit the beautiful faces below and then tune in the rest of this week as we continue to share projects and videos showcasing the Masking Stencils!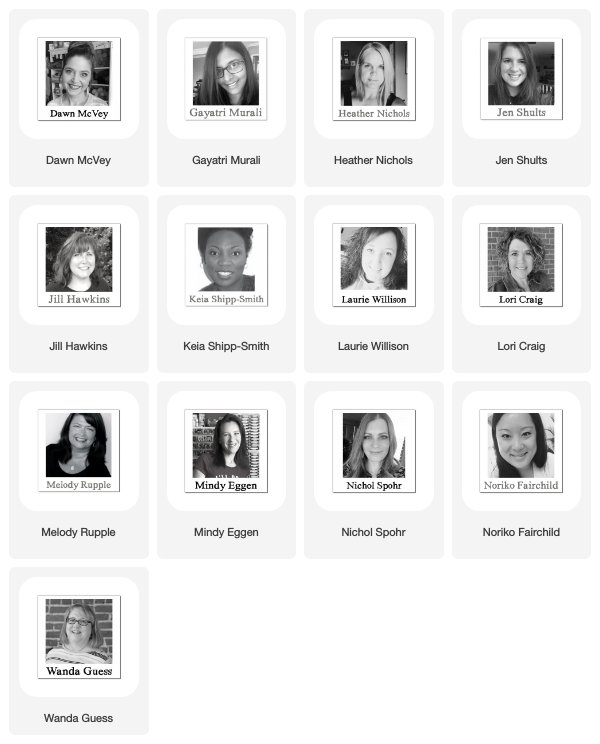 ---