Wednesday, October 23, 2019
Good morning, crafty friends! It's Taylor here again today and I'm super excited to keep sharing inspiration using the new Designer Masking Stencils from Laurie Willison! There are still several days to take advantage of our special offer and bring these stencils to your craft room where they're sure to become a staple for your card-making!
Get all four sets of Masking Stencils (oval, circle, rectangle, and square) at the special introductory bundle price of $48 (regular price is $56) plus receive a 1/2″ roll of purple tape FREE. Offer valid from October 22-27.
If you missed out on my post yesterday, then you'll want to check out this rundown of my favorite features of the masking stencils:
— the etched lines allow you to easily align an A2 layer or card base for a perfectly centered mask
— use Pixie Spray or Purple Tape to adhere the stencil to your cardstock panel – gone are the hassle of aligning washi tape and the possibility of ripping your beautifully blended background upon removing it
— use the open and solid shapes together layering multiple colors easily onto a one-layer background
In today's video, I'll be sharing a little tip I learned from the super clever Noriko Fairchild. The first time she stamped over a stencil on one of her design team projects I thought "Whoa… how did that turn out so perfect?" I'd tried the technique before but I would always get that rim of unstamped space around the edge of the stencil openings where the stamp doesn't quite touch the cardstock. Well, it turns out there's an easy solution for that and it also adds a neat texture to your project!
In the video, I shared how to create the card with the masked square, but off-camera I created a second version of the card using the rectangle masking stencil. Super quick, super simple, and super cute (at least I think so!). *grin*
Here's a look at all of the supplies I used on this project: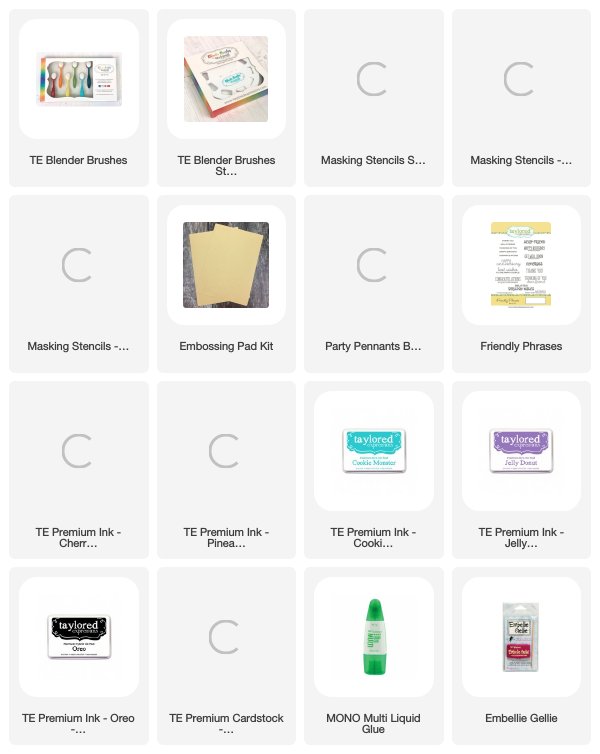 The TE Creative team and special friends are back at it again today with even more inspiration! Check out their beautiful creations by clicking the faces below and then tune in tomorrow when Heather will be here to share her video using the masking stencils!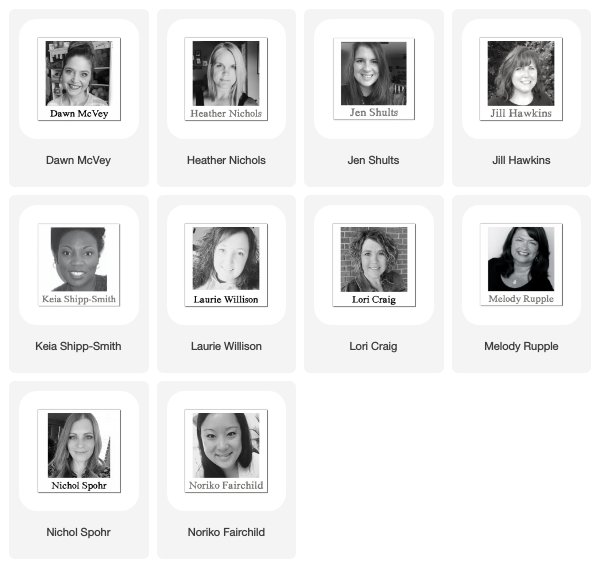 ---