Dec 28, 2019
Hey, crafty friends! Do you have embossing folders in your crafty tool supply stash? They are wonderful for adding texture and dimension to backgrounds on your project with one pass through your die cut machine. If you want to learn more about using embossing folders CLICK HERE to watch a video from when TE released our first embossing folder designs back in 2014.
I always love learning new techniques and trying new things with my crafty supplies, don't you? Once you learn the basics of using embossing folders, it's fun to explore the possibilities of what you can do with them.
Taylor has four different techniques to share with you today that you can try out with your own embossing folders. Watch the video below to learn more:
Here are the four embossing folder techniques that Taylor shares in the video:
Ink blending over an embossed design
Applying ink directly to an embossing folder for a letterpress effect
Patchwork embossed design
Watercoloring the recessed areas of an embossed design
I am definitely inspired to try out some of these techniques they next time I am working on crafty projects!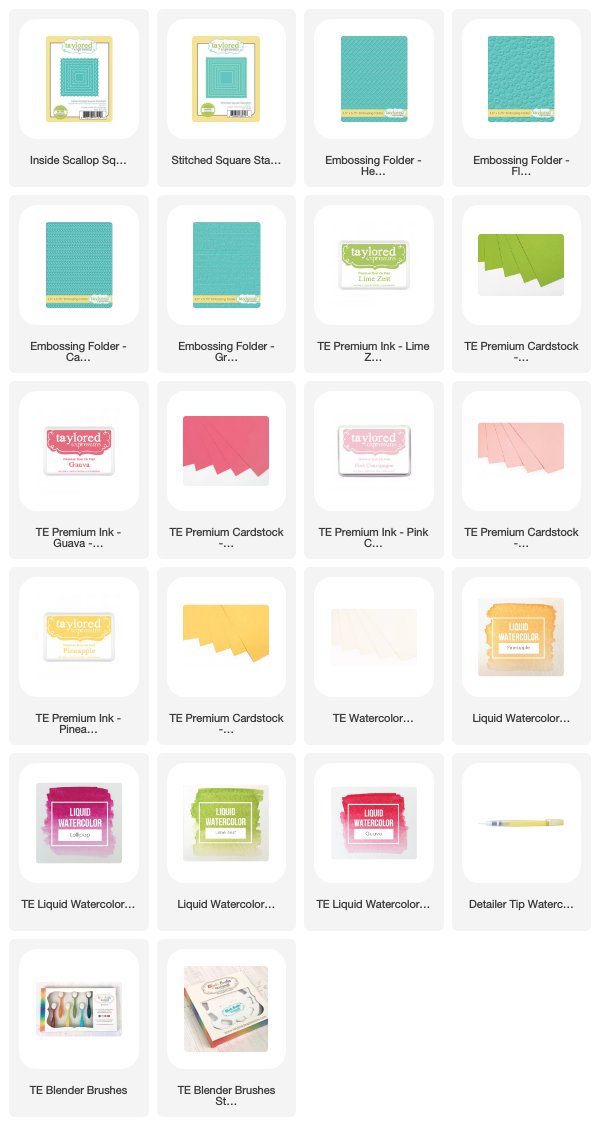 Don't forget that there is an embossing folder promotion happening right now in the TE webstore with select embossing folder designs, when you buy 3 embossing folders you will get 3 free through December 31st! CLICK HERE to shop the embossing folder sale. There is also a sale on 31 select Christmas products that are 31% off through December 31st. CLICK HERE to shop the Christmas sale.
There are only a few days left to take advantage of FREE shipping in the U.S. on orders over $25. This offer only goes through the end of 2019!
Join me here on the blog next week for some crafty inspiration coming your way to send some holiday thank you notes. I'll also share a sneak peek of a very special January release that you are not going to want to miss!
Did you know that you can subscribe to our blog and get our posts right in your inbox? Just sign up right HERE – that's all there is to it to make sure you don't miss any of our crafty inspiration!