Tuesday, December 31, 2019
Hey, crafty friends! The holidays have whooshed by and we have arrived at the end of the year. It's always a good thing to take a moment and think about all of the wonderful people we were able to spend time with and gifts the that we received. It's also a good thing to send a note of thanks for those gifts. It's a wonderful way to keep the love and joy of Christmas going.
I have a special holiday thank you card to share with you today from Susan Block. She created a beautiful shaker card and shares in the video below how she created the shaker card using the TE Foam Sticky Strips. You won't believe how easy it is to create and it opens the door for quick and easy shaker card mass production!
How awesome and easy was that shaker card? Using the TE Foam Sticky Strips is the key for making shaker cards easier than ever! How did we ever live without them??? I also love Susan's tip for creating quick and easy frames for your shaker cards using our Stacklets die collections. Frames like this can be used on any type of paper crafting project!
Do you remember the rainbow shaker card that Taylor shared earlier in December? That was another super easy shaker card created with the TE Foam Sticky Strips! If you missed seeing that project or want to see it again, CLICK HERE to see the post her card was featured on!
Check out the supply list below for the supplies that Susan used to create her holiday thank you shaker card: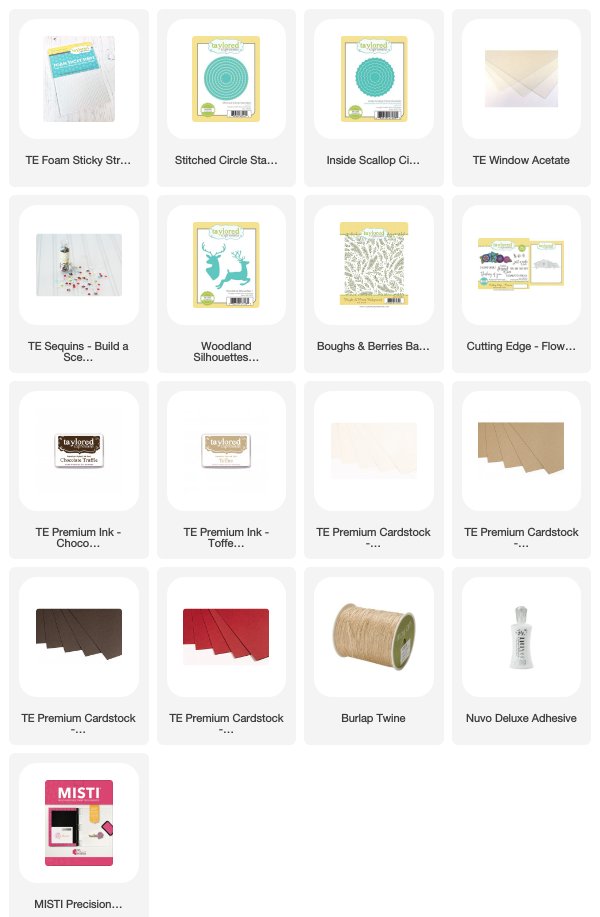 Thank you so much for stopping by today. I'll have a sneak peek a little later this week for our very special January release that is happening next week. Don't miss it!
Did you know that you can subscribe to our blog and get our posts right in your inbox? Just sign up right HERE – that's all there is to it to make sure you don't miss any of our crafty inspiration!
---