Jan 07, 2020
Hey, crafty friends! Happy Release Day! Did you love getting a look at the full release yesterday? What's your favorite product? Did you make a wish list? I hope so because today's the day you can make your wishes come true! I'll even be making the wishes of three lucky winners come true so check down below to see if you're one of them! Plus, the Creative Team and I are back with more inspiration today!
New products for the January release are available to purchase today! But before you head over to the store, I want to make sure you know about our special Release promotion:
Purchase the Loved collection bundle and receive 15% off the three items included! The Loved collection includes the Loved Background stamp along with the coordinating cutting plate and stencil. This offer is valid Tuesday, January 7th – Sunday, January 12th. CLICK HERE to purchase the Loved collection bundle.
Keep scrolling for more inspiration or head over to the store to start your cart!
As you know, the Creative Team and I have been busy playing with the new goodies and we've got lots to share! Even though the release of products happens today, we'll be sharing inspiration through the rest of this week! Here's an 'at-a-glance' look at the January Release:
This release includes over 25 new products including stamps, dies, stencils, 2 new Masking Stencil designs, and new embellishments!
Everything is available at the TE webstore RIGHT NOW! We want you to be able to place your order and get your goodies ASAP to start crafting for Valentine's Day!
Each day (Monday – Thursday) will feature a new how-to tip, technique, or process video.
My project and video for today feature the three products included in our Loved Bundle so if you're thinking about adding it to your cart, you'll want to check out all the extras I used to create this Valentine for the hubs:
In this video, I show how all of the products were designed to work together to make coloring and cutting the hearts both quick and easy. Oh and glitter paste? Yes, I did!
It feels great to be ahead of the game and have this Valentine complete for my husband (shhhh… don't tell him!).
Here's a closer look at the products that make up the Loved collection. Simply stamp the heart background and use the coordinating stencil to create a mask for the background area allowing you to easily add color to the inside of the hearts. The Loved Cutting Plate die cuts all of the hearts with one pass through your machine so you can arrange them in a variety of ways!
The other new products that I used for this project are the new Mini Strips – Valentine stamp and new Mini Strips – Asymmetrical die. The 'for my sweetheart' sentiment strip was perfect to complete my sentiment with the Caps Lock – Love die.
Check out the supply list below for a complete list of the products I used to make this card:

Alright, now onto some more inspiration from some of our Creative Team members!
Keia Shipp-Smith created a beautiful effect on her project with the emboss resist technique. She embossed the Loved Background stamp with white embossing powder on Sugar Cube cardstock and then used Blender Brushes and the coordinating Loved Stencil to apply color to just a portion of the embossed images. The effect is just beautiful and I love how she added her sentiment onto a heart shape using the new Flip the Script – Love set.
Here's another look at the new additions to the Big Grumpy collection: Big Grumpy – Cat set, Big Grumpy – Valentine stamp set, and Big Grumpy – Valentine die collection.
Big Grumpy – Cat is not happy about holding a balloon – AGAIN! Jill Hawkins used soft and pretty colors on her project which adds even more to the humor of this snarky Valentine card! I loved the simple, but whimsical look in the background that Jill created with the Masking Stencils – Squares collection by tipping the square just a bit before stenciling it onto her project.
You can also just use the Big Grumpy accessories on a project like Gayatri Murali did on this card. She scattered the images around and colored them with bright and cheerful colors to create a fun patterned paper for this Valentine shaker card! She filled the shaker card with one of our new Bits & Pieces embellishments!
I'm so excited about the new Sarcasti-chuck collection! This includes the Sarcasti-chuck stamp & die combo, Sarcasti-chuck's Wardrobe stamp set and the coordinating dies. Do you think Sarcasti-chuck would care if Sarcastic-chick shared clothes with him? She's eyeing that unicorn hat!
Melody Rupple colored up this cute couple and they are ready for a night out together! She added the perfect date night background using the new Heart to Heart stencil. That sentiment and the way that Sarcasti-chuck is rolling his eyes has me laughing out loud!
And now it's time to check in with the lucky winners! If you find your name and comment listed below, please contact us with your mailing address and your selected 'favorite product' (must be one product, sorry… not a bundle) and we'll get your prize in the mail right away! Congrats to all the prize winners!
Make sure you check out projects created with today's featured products from our TE Creative Team and a couple special guests! I'll see you back here tomorrow with more inspiration!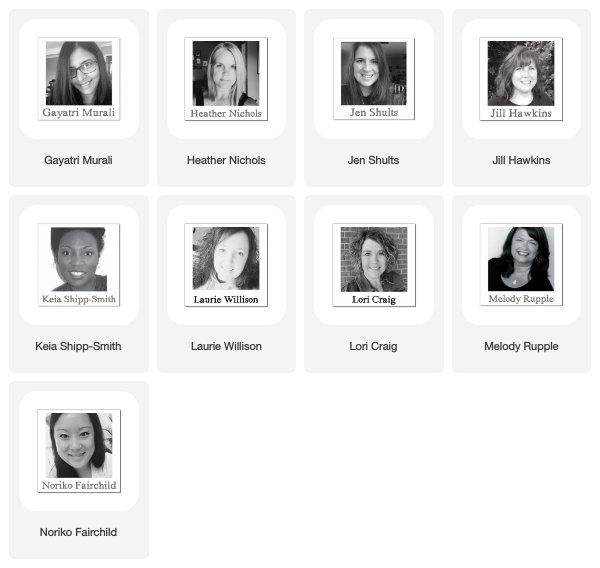 Posted by Taylor at 9:00 am
|
|
|