Mar 15, 2022
Hey, crafty friends! It's Taylor here today! We don't usually celebrate our half-birthday, but this year we have a great reason to start! So bring on the treats (perhaps only HALF of a birthday cake!?) and get ready for a super exciting introduction to our new Birthday themed Create-in-Quads stencils! In addition to a new Create-in-Quad stencil, we've added a couple dies to cut out the Create-in-Quads elements, a new set of sentiments and coordinating dies, fun embellishments that look good enough to eat, and an exclusive gift with $100+ purchase JUST for our half-birthday event!
Right now through 11:59PM CT, Sunday, March 20th when you make a purchase of $100 or more in the TE webstore, you will receive the Be U-nicorn Clear & Die Combo set FREE! This adorable unicorn critter floating on a cloud is perfect for sending a little magic and good luck to the special people in your life! Please note that this promotional set replaces our March incentive set during this release week. Offer valid while supplies last.
Click below to shop the new release products and then keep scrolling for all of the birthday inspiration!
In today's video, I share how to use the new Create-in-Quads Birthday Layering Stencils to make a set of four sparkly birthday cards. Check it out below:
I stenciled the layers in a girly combination of pinks and purples and used Happy Medium Iridescent Glitter Paste through the final layer of the design for added sparkle.
In the video, I share my favorite method for black embossed sentiments and also pulled out the previously released Mini Strips – Birthday sentiments to combine with the It's Your Day sentiments.
There are coordinating dies to cut out the stack of presents and the large party hat, and while I didn't use them on my projects, the Creative Team showed so many ways to use them to step up your cards with dimension, shaker elements, and more.
Check out the list below for all of the supplies that I used on my cards:


Here's a closer look at the new products for this Half Birthday release along with inspiration from the TE Creative Team:
Starting things out is the new Create-in-Quads Birthday Layering Stencil set that you just saw in my video above! Our innovative Create-in-Quads Layering Stencils make it easy to create four different A2 cards in minutes! Simply place your 8″ x 10 1/2″ cardstock panel within the etched guidelines on each stencil and apply the medium of your choice using the alignment squares to make sure everything lines up perfectly. When you're done, just cut the finished panel into quarters to reveal a family of A2 card fronts!
Use Create-in-Quads Birthday to mass-produce birthday or celebration themed cards in four different designs! Each can be used on its own, or you can add sentiments and embellishments to make each one unique!
This bright and colorful set of birthday cards was created by Jill Hawkins with the new Create-in-Quads Birthday Layering Stencil set. Jill stenciled the layers with Lollipop, Pineapple, Candy Corn, Lime Zest, and Cookie Monster inks and just look at all of the fun things she did with each background panel! On a few of the cards she added birthday sentiments from the new set I'll share more about in just a bit and she added cute critters to a few of the other cards! The top left card features the exclusive incentive set that I shared about at the beginning of this post and the bottom right card includes critters from the Mythical Grumplings stamp set. Lots of colorful confetti and Drip Drop embellishments add a festive finishing touch!
Heather Nichols mixed in her signature Toffee cardstock on this set of cards that she created with the new Create-in-Quads Birthday Layering Stencil set. The backgrounds are stenciled with blue, purple, and teal inks along with a layer of Happy Medium – Iridescent Glitter on the last layer. Heather added sentiments to the cards put together with the Get the Word Out – Happy stamp (+ coordinating die) and On Repeat – Birthday stamp (+ On Repeat die). She framed up a few of the cards with frames from the A2 Thin Frame Cutting Plate die and added confetti dot embellishments throughout each design (more on that a little later!)
The Create-in-Quads Birthday Party Hat and Create-in-Quads Birthday Presents will cut out the corresponding images that are stenciled with the Create-in-Quads Birthday Layering Stencil set. Use the dies to add the images to alternative backgrounds and add extra dimension to your birthday themed projects!
Jen Shults used the Create-in-Quads Birthday Party Hat and Presents dies to cut out the stenciled images and then she added them to the confetti and streamers backgrounds that were created with the Create-in-Quads Birthday Layering Stencil set. She used Lollipop, Candy Corn, and Pineapple inks to stencil the designs. The backgrounds coordinate perfectly with the large birthday images and gives you another option for designing cards with this quad stencil set- I love it! The cards are finished off with frames from the A2 Thin Frame Cutting Plate die and sentiments from the new stamp set that I am sharing more about below!
Make a statement with your birthday cards when you use the festive sentiments from our It's Your Day stamp set. Featuring a trendy serif font with extra tails and flourishes, the sentiments include:
happy happy happy birthday
oh happy day
it's your day
let's celebrate
wish big
Set coordinates with the It's Your Day die collection (sold separately).
Noriko Fairchild used all the sentiments from the new It's Your Day stamp set on this set of birthday cards created with the Create-in-Quads Birthday Layering Stencil set. The sentiments are embossed with Puffy White embossing powder on Oreo cardstock and added to each card that is stenciled with Lollipop, Candy Corn, and Granny Smith inks. I love all of the white gel pen details that Noriko added and how she used the coordinating dies for the party hat and presents to make shaker cards! The shakers are filled with Snow Flurries sequins and enamel dots scattered around the present and party hat images.
…..
I am sure you spied the new confetti like embellishments on the Creative Team projects above! Here are the details on those:
Add a touch of color and a bit of dimension to your papercraft projects with our Rainbow Enamel Dots! Designed to coordinate perfectly with our TE Premium Ink and Cardstock, you'll find these self-adhesive dots both fun and easy to use! Package of 48 dots.
TE's Bits & Pieces collection is designed to help you put the finishing touch on your cards and crafts. These unique embellishments are easy to apply with a drop of glue and will instantly add dimension to your projects.
Bits & Pieces – Confetti Dots is an easy way to accent your birthday themed cards and crafts, or can be used as a fun filling with shaker cards. The confetti consists of tiny colorful dots that make it simple to embellish all kinds of projects.
*embellishment in picture appears larger than actual size.
Join me live for "T Time" at 10AM Central today on the Taylored Expressions Facebook Page. I'll be sharing a closer look at the new products that we are releasing today for our Half Birthday release! We hope to see you there – come join in the fun! (Don't worry, if you miss the live you can always watch the saved broadcast afterward!)
Thank you so much for stopping by today! Make sure you check out the rest of the TE Creative Team projects using the new release products – click their faces below to hop to their blogs! Stop by the TE blog again on Thursday for more birthday inspiration, including a video from Joy Baldwin. See you then!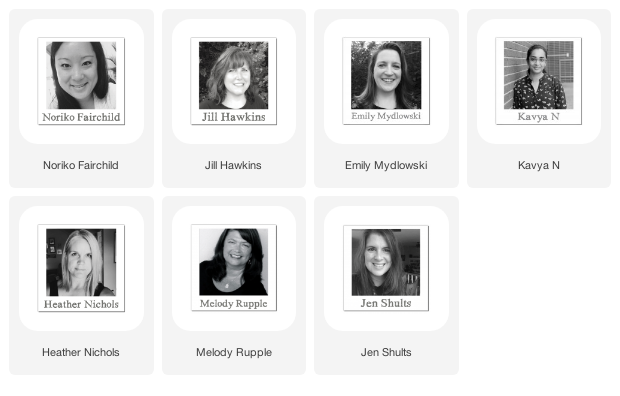 Posted by Taylor at 9:00 am
|
|
|