Oct 11, 2022
Hey, crafty friends! It's Taylor here! We just held our in person Stamp Joy event last weekend in Des Moines, IA and it was such a joy to meet so many of you there! We sure had fun, didn't we? I loved all of the hellos, hugs, crafty time, and more that we had together. And, of course, there was the opportunity to shop for crafty goodies! During the event, we were excited to debut our newest collaboration with My Sweet Petunia: the exclusive TE Teal MISTI! It is now available in the TE webstore for all of you!
The new TE Teal MISTI is exclusive to us at Taylored Expressions. The TE Teal MISTI is the MISTI 2.0 model that has features to perfectly align your stamps every time. Its simple hinge design provides consistent stamping for the novice or experienced crafter, and the lid features a convenient fingerhold and extends 1/8″ beyond the base to make it easier to lift. The etched laser lines and molded rulers on all three sides ensure precise measurement, and with a completely flat base, rounded corners, a dedicated space to store the bar magnet, and the ability to accommodate both red rubber cling mount and clear stamps, this is a tool you'll wonder how you ever lived without!
Also, right now through Sunday, October 16th, all of our printed paper 2023 calendars are 30% off! It's the perfect time to stock up for creating calendar gifts to give for the upcoming holiday season! Offer valid while supplies last.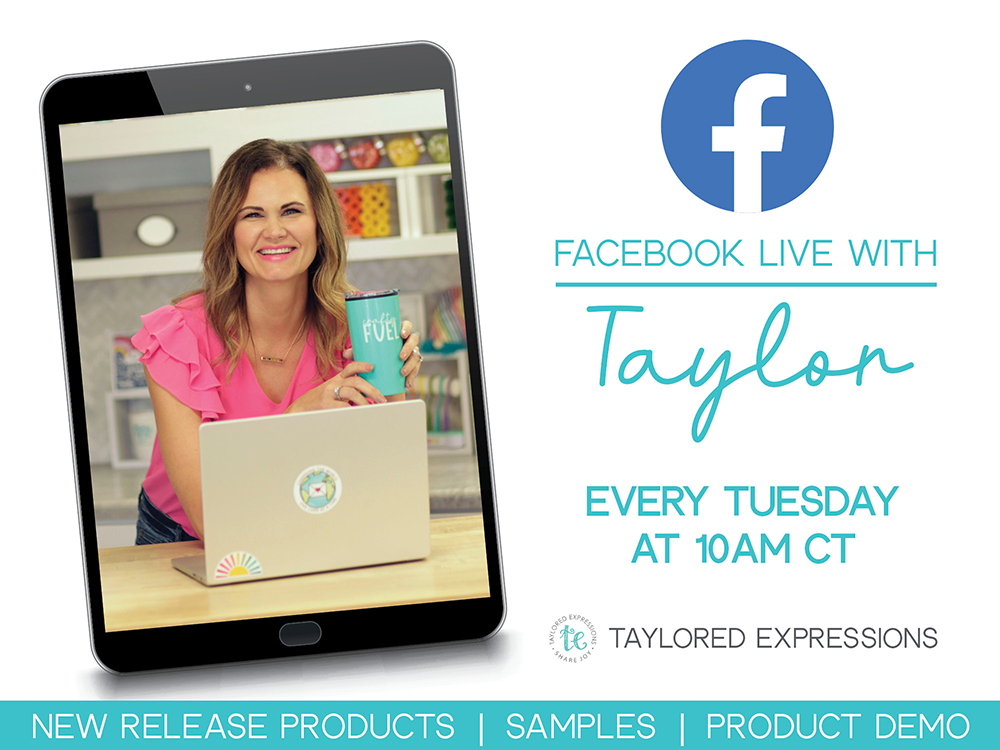 Join me live for "T Time" at 10AM Central today on the Taylored Expressions Facebook Page. I'll be sharing a closer look at the Exclusive TE Teal MISTI – come join in the fun! (Don't worry, if you miss the live you can always watch the saved broadcast afterward!)
Thank you so much for stopping by the TE blog today! Stop back again soon for more crafty inspiration!

Posted by Taylor at 9:00 am
|
|
|