Oct 04, 2022
Hey, crafty friends! It's Heather here! If you missed it, we had a special release this last Saturday for World Cardmaking Day featuring several new fall themed products. These products are still available and are a part of the TE collection. Click below to check them out along with inspirational projects from the TE Creative Team posted on the product pages.
We also have a brand new gift that started yesterday that you can earn with every $100 purchase from the TE webstore. The Shaker Tag die collection includes everything you need to create a shaker tag, down to the cute little bits to fill up your shaker! The sample shown is filled with fall leaves cut out with the Fall Flurry die collection that debuted on Saturday. For more information about the Shaker Tag die collection that you can earn with a purchase of $100 or more, CLICK HERE. The Shaker Tag die collection will be available to earn through the end of the month, or while supplies last.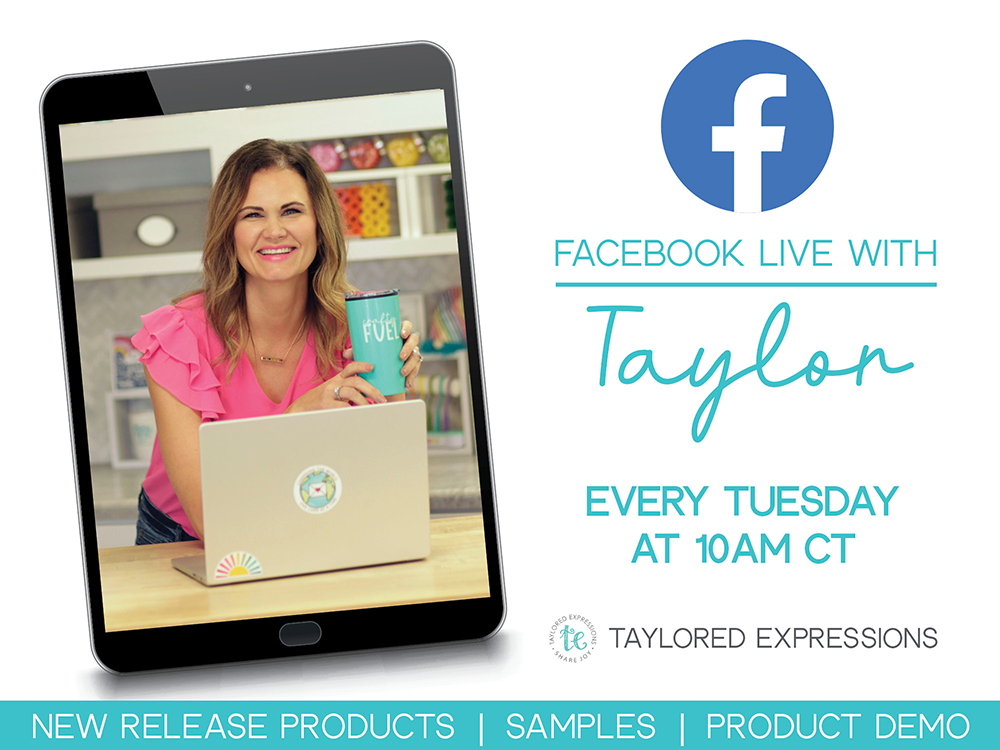 Join Taylor live for "T Time" at 10AM Central today on the Taylored Expressions Facebook Page. She'll be sharing a closer look at the Falling for You products that we released on Saturday for World Cardmaking Day! We hope to see you there – come join in the fun! (Don't worry, if you miss the live you can always watch the saved broadcast afterward!)
Thank you so much for stopping by the TE blog today! Just FYI, the blog is going to be quiet this week as we set up and hold our Stamp Joy in person event this week and weekend in Des Moines, IA. Also, there will not be a live on our Facebook page on Thursday (10/6/22). If you are coming to the event, we look forward to seeing you there! If not, check back soon for more crafty inspiration!