Oct 25, 2022
Hey, crafty friends! It's Taylor here today to introduce you to the Friendly Filigree Cardmaking Kit! With the holiday season approaching, it's that time of the year to work on handmade gifts for loved ones. This newest kit is perfect for creating a perfectly gift-able set of cards. You'll love the delicate patterned background stamp that features an open frame in the center to add a sentiment. The style of the patterns and sentiments will work for a variety of occasions throughout the year and you can choose whether you adhere the sentiments or let the gift recipient choose the sentiments that they would like to use. Watch Emily's video below and hop to the TE Creative Team blog posts for all sorts of ideas and inspiration for you you can create with this kit! Plus, you definitely will want to take advantage of the discount in the kit that runs through Thursday – more details on that below!
What else is unique about Taylored Expressions kits? In keeping with our mission to Share Joy, we encourage you to send the cards you create by including six envelopes along with six custom envelope seals to match the theme of the kit. Each kit comes packaged in a zippered pouch with a coordinating vinyl sticker making it easy to keep the supplies organized. We create a special color story for each kit with lots of inspiration from our Creative Team to get you started!
The Friendly Filigree Cardmaking Kit is available now through Thursday, October 27th, on sale for $50 – that's $10 off! After October 27th, the kit will return to the retail price of $60. The kit is package in a zippered pouch and includes:
Friendly Filigree Background stamp
Friendly Filigree Frame die
All Together – Occasions stamp
All Together Occasions die
Clear Card Box
A2 Envelope Pack (6 Toffee envelopes)
Envelope Seal Pack (6 seals)
**please note that the Foil It – Friendly Filigree panels included in the photo are not a part of the kit, but can be purchased separately.
Limited quantity available
Most kit items are not available to purchase individually. You will be able to purchase additional envelope seals (package of 10), Foil It – Friendly Filigree panels, Foil It – All Together Occasions panels, and the Gift It Belly Band die collection separately from the kit.
To be notified of new kit releases, be sure to subscribe to our newsletter and follow us on Facebook and Instagram.
Today's video from Emily Leiphart focuses on the foiling add-on options that you can create with the Friendly Filigree Cardmaking Kit. Emily creates a gift set of 6 cards that can be customized with different sentiments by the gift recipient. Watch how this card set comes together in the video below:

Here's just a peek at some of the inspiration created by the TE Creative Team. Get a closer look at the projects created with the Friendly Filigree Cardmaking Kit on their blogs! Just click their faces below to hop to all of the inspiration!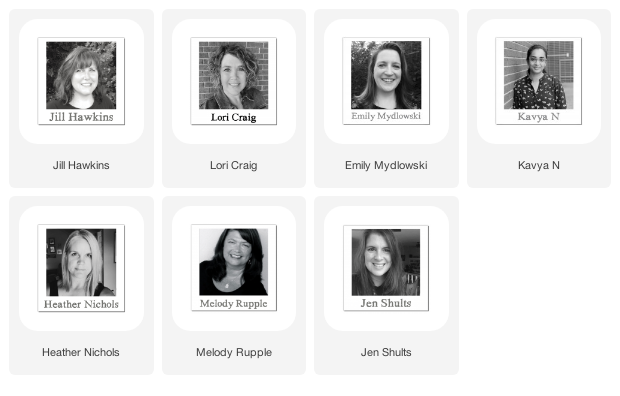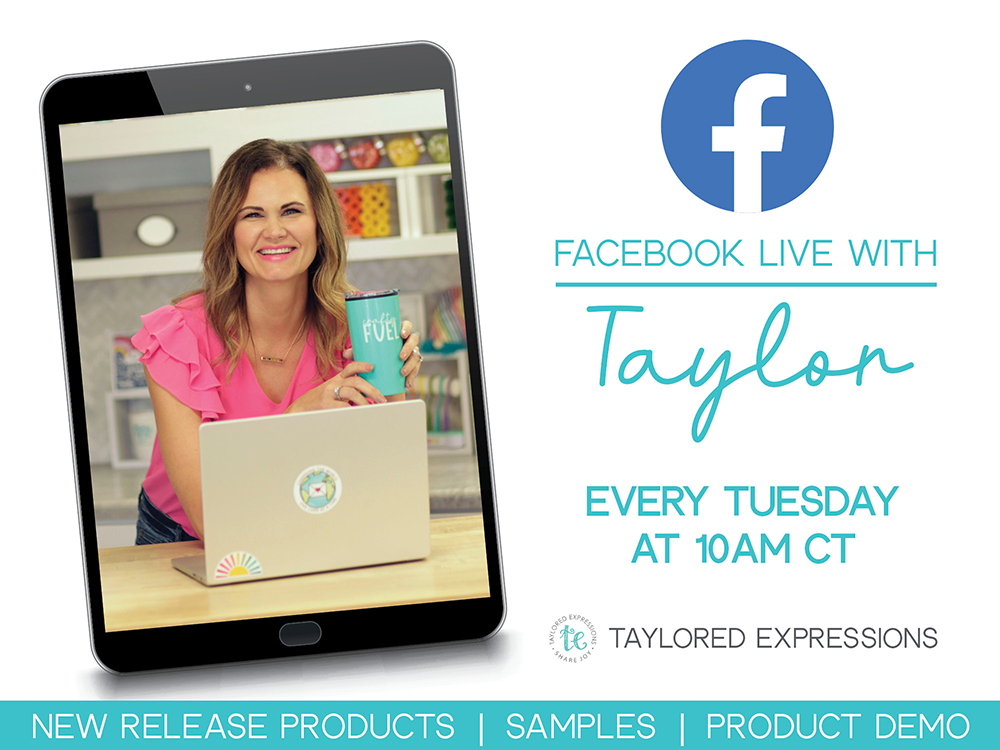 Join me live for "T Time" at 10AM Central on the Taylored Expressions Facebook Page. I'll be sharing an unboxing and closer look at the items in the Friendly Filigree Cardmaking Kit. We hope to see you there – come join in the fun! (Don't worry, if you miss the live you can always watch the saved broadcast afterward!)
Thank you so much for stopping by today. Stop back again here on the TE blog on Thursday for more kit inspiration – including a video from Joy Baldwin! See you then!

Posted by Taylor at 9:00 am
|
|
|