Sep 19, 2023
Hey, crafty friends! It's Taylor here and I am thrilled to share 4 NEW COLORS that are joining the TE rainbow today! We are calling this release New Colors – Part 2 since we also released 7 colors earlier this year! Introducing Jalapeño: the perfect woodsy green, Sour Gummy: a stunning teal blue, Cinnamon: the perfect toasty brown you have been waiting for, and Huckleberry: the prettiest jewel tone purple. The new colors are now available in our cardstock, ink, and envelopes. We also have a few other products available for organizing your new colors.
Start scrolling to check out our Full Set Syndrome I want it All – Part 2 Bundle option, watch a video from Alicia Ekermans featuring the new colors, take a peek at inspiration from the TE Creative Team and hop to their blogs to see more, and then make plans to join me live at 10AM CDT on the Taylored Expression Facebook Page (you can watch the replay later if you miss the live broadcast!)
While supplies last, we've got a Full Set Syndrome I Want it All – Part 2 Bundle for $87 that includes all four new colors (Jalapeño, Sour Gummy, Huckleberry, and Cinnamon) of full sized ink pads, mini ink cubes, ink refills, and full cardstock packs. It's a great way to add all 4 of the colors to your own collection! Offer valid while supplies last.
In the TE webstore, we also have one stop shopping for picking up cardstock, ink, and ink refills in the new colors – make sure to check it out! Click below to shop the new color products and then keep scrolling for inspiration from the TE Creative Team!
Alicia Ekermans is at it again with this cozy set of 8 fall cards created with the new colors. You'll love all of her tips and tricks for mass production, adding texture, and seeing the new colors in action with the Fall Foliage Stamp & Stencil Combo set. Watch the video below:

Here's a peek at the projects created by the TE Creative Team with the new products that we are releasing today. Get a closer look at the projects and details on how they were created on their blogs! Just click their faces below to hop to all of the inspiration!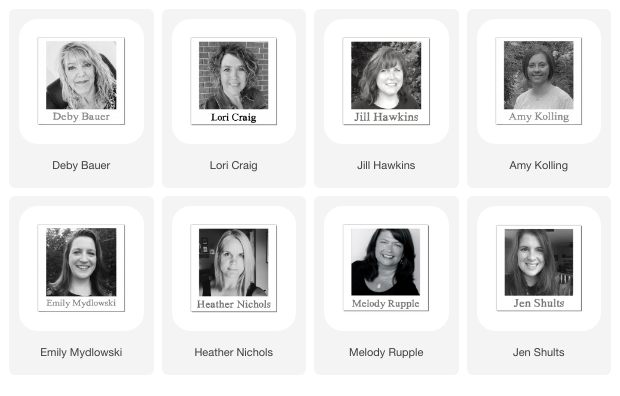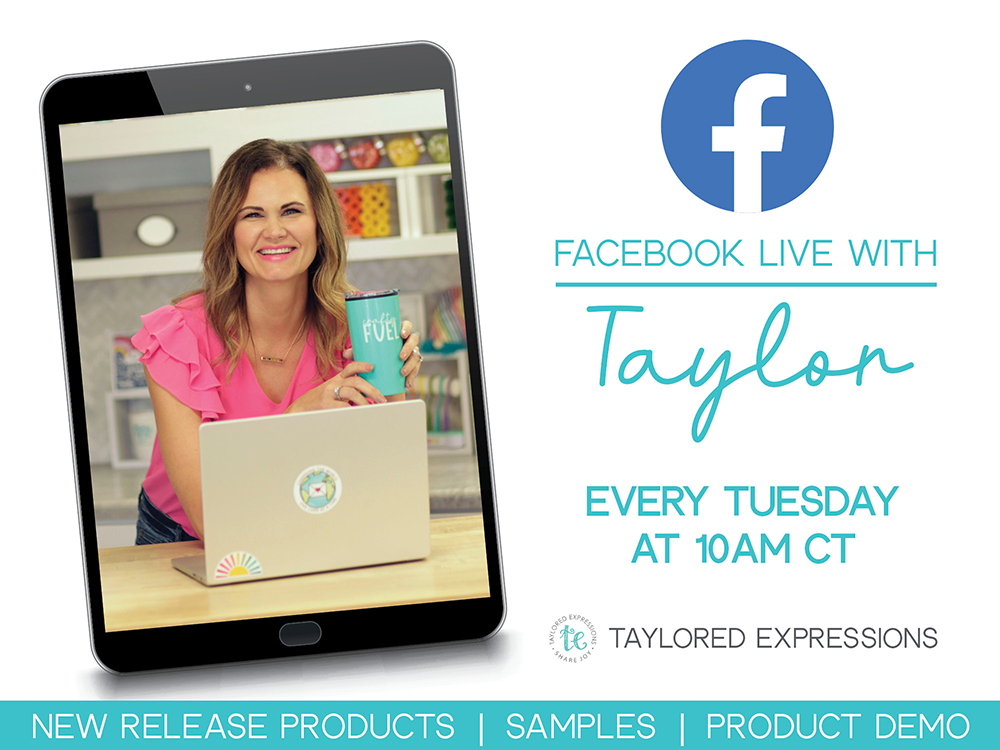 Join me live for "T Time" at 10AM Central on the Taylored Expressions Facebook Page or on our Taylored Expressions YouTube Channel. I'll be sharing a closer look at the NEW items included in the New Colors – Part 2 release and sharing a crafty project too! We hope to see you there – come join in the fun! (Don't worry, if you miss the live you can always watch the saved broadcast afterward!)
Thank you so much for stopping by today! Stop back again soon for more crafty inspiration!