Thursday, December 27, 2018
Hey, crafty friends! Do you get extra time off during this holiday week? It's so nice to be able to slow things down a bit after all of the hustle and bustle. And slowing down means I have more time to get in my stamp room! I am especially inspired to play with my Copic markers this week and I know today's post is going to have you wanting to play more too!
If you haven't heard this news, then you'll want to take note that Copic marker prices will be increasing by $1 per marker starting January 1st (but not until Jan. 7th at the TE webstore!). We want to make sure that you are able to get started with Copics (or continue adding to your collection) before the price goes up! Here's the promotion we'll be offering: order 5 or more Copic markers December 26 – January 6, 2019 and receive FREE U.S. shipping (Coupon Code: STOCKUP) or $5 off shipping for international orders (no coupon code necessary). 
I'm excited to share more Copic marker inspiration and new Copic color chart resources that include suggestions for Hair & Skin color combinations as well as a color chart with Fur color recommendations for all your critters. Today we're joined by Copic instructor, Michelle Houghton, with several tips and tricks to take your coloring skills to the next level!
Looking for more hair and skin color inspiration? Take some time to peruse the Taylored Expressions Gallery! I pulled up a few fun finds to share with you…
Illustrator, Danielle Lounds, colored up this cutie from the Pixie Dust Stamp & Die Combo. I love her rosy cheeks and curly hair! I know several little girls in my life that would adore receiving a card with this princess on it! You can see more ideas using this set in the Pixie Dust gallery.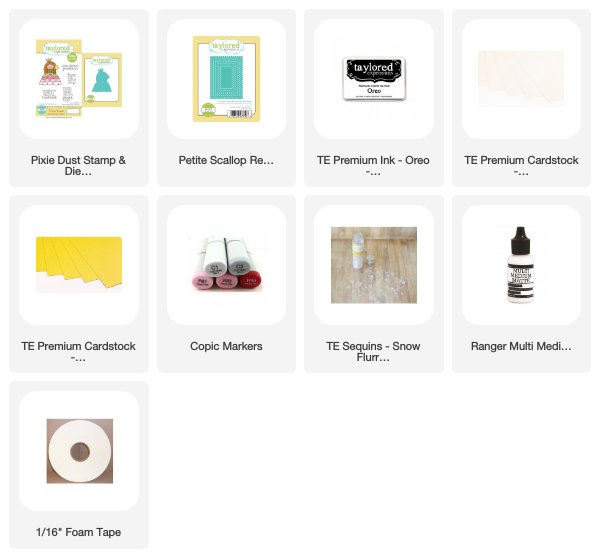 Jean Manis has us humming "under the sea…." with this mermaid from the Mermaid Kisses Stamp & Die Combo. She did such an amazing job using the 'flicking' technique to create depth and dimension in the hair. Check out more cards featuring the mermaid in the Mermaid Kisses gallery.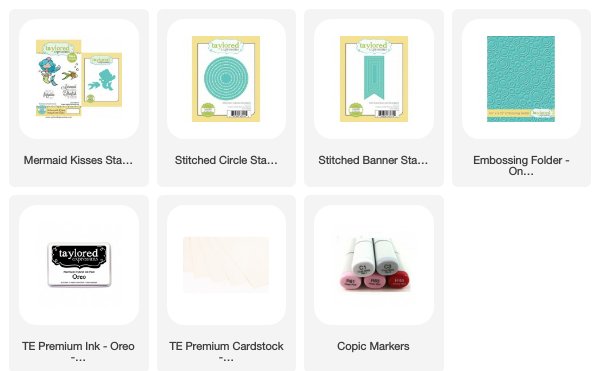 And finally, I love this hula dancer that Gayatri Murali colored using the Do the Hula Stamp & Die Combo. Her sun-kissed hair and hula skirt are shaded to perfection. You can see more tropical coloring ideas in the Do the Hula gallery.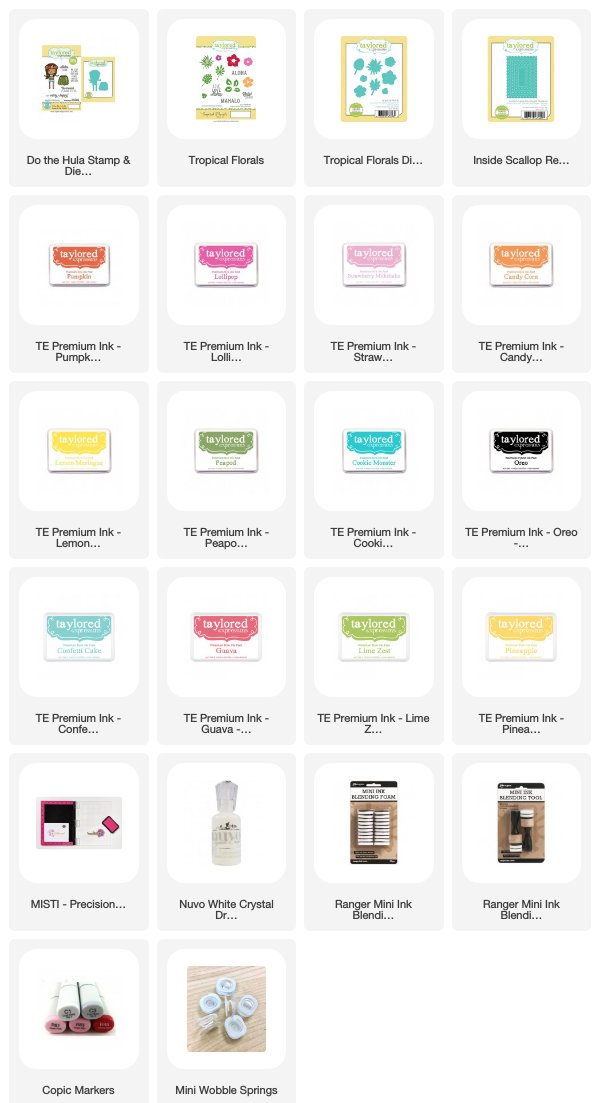 I hope you learned a few new tips for hair and skin coloring! One of the best ways to work on your Copic skills is simply by taking the time to practice… and what a good excuse for some crafty time! *wink*
Don't forget to take advantage of FREE US shipping on your order of 5+ Copics before the price goes up! Use the coupon code STOCKUP December 26 – January 6, 2019 at the Taylored Expressions Store. Shop early for the best selection!
Did you know that you can subscribe to our blog and get our posts right in your inbox? Just sign up right HERE – that's all there is to it to make sure you don't miss any of our crafty inspiration!
---