Wednesday, December 26, 2018
Hey, crafty friends – Taylor here today! I hope that you had a wonderful Christmas Day yesterday and that you were able to spend some time with the people that are special to you. We had a Merry Christmas, but unfortunately, there were no silent nights. After surgery to insert tubes in Henry's ears on Thursday (with the hope of alleviating ear infections), we managed to find ourselves in urgent care with Henry on Christmas Eve Day – what turned out to be another double ear infection. Poor guy – I know he's miserable and we're hoping for some relief soon!
I must say I'm ready to get back in my stamp room and start working on some non-Christmas projects! One of the first things I grab for any card that requires coloring is my Copic markers! Do you love using Copic markers to color your stamped images? Or maybe you love the look others can achieve with Copics, but you haven't jumped in because you're not sure where to start. After all, there are 358 colors in the Sketch style marker (which is my personal preference) and that alone might make the task of getting started seem impossible. With the retail price of one Copic marker at $8, you sure don't want to be unhappy with your selections!
Now if you haven't heard this news, then you'll want to take note that Copic marker prices will be increasing by $1 per marker starting January 1st (but not until Jan. 7th at the TE webstore!). If you're at all interested in Copic markers, then you'll want to tune in over the next several days as we share Copic information and inspiration. Plus, we want to make sure that you are able to get started with Copics (or continue adding to your collection) before the price goes up! Here's the promotion we'll be offering: order 5 or more Copic markers December 26 – January 6, 2019 and receive FREE U.S. shipping (Coupon Code: STOCKUP) or $5 off shipping for international orders (no coupon code necessary). 
If you're new to Copics or just not sure where to start, learning about the numbering system is a great way to start! Join me on Facebook Live at 1pm CT today where I'll talk about a few of the basics of numbering, coloring, and blending. I've also compiled a list of my favorite combinations in a rainbow of colors. It's important to note that my style is BRIGHT so understand that these selections were made with my own personal style in mind. But I believe these would be great selections to begin your collection!
For best results, it's also important to work with the appropriate ink and cardstock in combination with your Copic markers. The TE Collection includes three Copic compatible ink colors: Oreo (black), Chocolate Truffle (brown), and Sea Salt (light grey) – which are also waterproof for watercoloring! And I've sourced my absolute favorite cardstock for use with Copics and we offer it in 15-sheet packs – Sugar Cube is a bright white, and Buttercream Frosting is cream.
Whether you're a beginner or a seasoned pro, we also have some great FREE resources for your Copic coloring! Coloring hair and skin is one of the toughest skills to master, but we've taken a lot of the guesswork out of it by offering selections for many different skin tones and hair colors in our Copic Hair & Skin Color Chart! The free download includes pre-colored sheets for inspiration and blank sheets for you to master these skills. Simply click the image below to find the item in the TE webstore. Note: don't forget to print on Copic-compatible cardstock (like our Sugar Cube!).
Another thing we often coloring at TE are critters – dogs, cats, grumplings, etc.! So we're also offering a Copic Fur Color Chart to help you with the suggestions for coloring critters in all different shades. Like the hair & skin chart, this also includes a pre-colored sheet for inspiration and blank sheets for your own practice. Special thanks to Creative Team members Jen Shults for providing the color selections and pre-colored inspiration for these downloads!
Now don't forget to join me today on Facebook Live as I talk a little bit more about my own Copic collection! I'll be sharing my storage solution, discussion the color numbering system, and basic tips for coloring and blending! I'd be happy to answer any questions too!
Before I head out today I have a bit of inspiration to share with you! I chose to revisit a few rainbow colored projects as a good number of the colors used on these cards can be found on my list of favorites.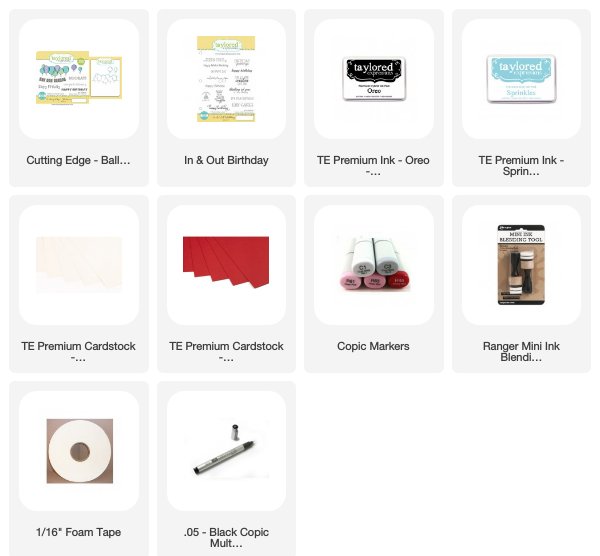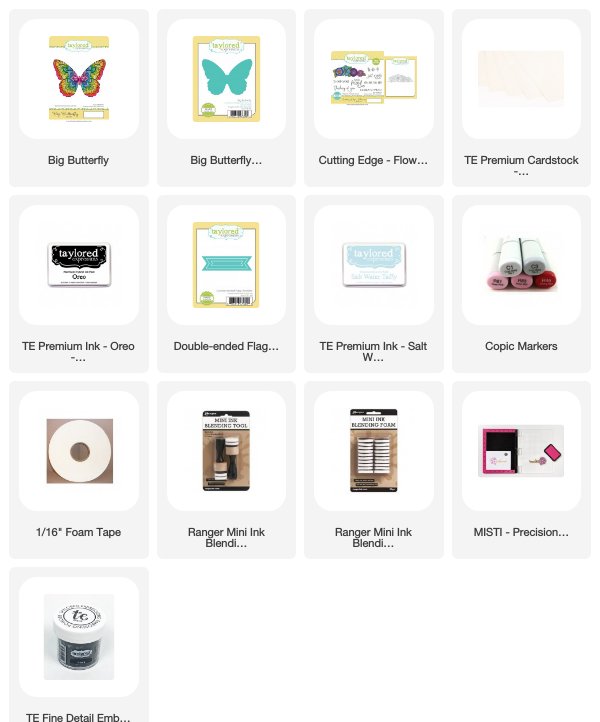 I hope you're feeling inspired to dive into the world of Copic markers or pull out the markers in your collection and color a bit! Make sure to stop back tomorrow for more Copic inspiration and education as Copic instructor, Michelle Houghton, joins us with a video tutorial. You don't want to miss it!
Don't forget to take advantage of FREE US shipping on your order of 5+ Copics before the price goes up! Use the coupon code STOCKUP December 26 – January 6, 2019 at the Taylored Expressions Store. With over 320 colors currently in stock, you'll want to shop early for the best selection! Hope to see you on Facebook Live at 1pm Central!
Did you know that you can subscribe to our blog and get our posts right in your inbox? Just sign up right HERE – that's all there is to it to make sure you don't miss any of our crafty inspiration!
---