Tuesday, January 08, 2019
Hey, crafty friends! How are you today? I was thinking about my crafty to-do list and realized how close Valentine's Day is! Have you started any crafty Valentine's Day projects to send to your family and friends? Maybe you need some fresh ideas to inspire you? Well, then you are in the right place because we have lots of Valentine inspiration coming your way over the next few days!
One of my favorite types of cards are the ones that you can interact with or have an element on them that gives them dimension. It takes that card up to the next level of joy when it moves or shakes or spins or swings!
Have you ever made a spinner or slider card? With our On The Right Track products, you can easily create cards with a unique spinning or sliding element. Isn't that bee on Taylor's card just adorable? As you move the card the bee spins around in circles along the heart-shaped track. Watch the video tutorial below to see the card in action and learn how to make your own project with the On The Right Track products.
I love the tips and tricks that Taylor shared and how easy it is to create this effect on a card! I definitely am going to keep myself stocked up on the On The Right Track Discs and the pop dots!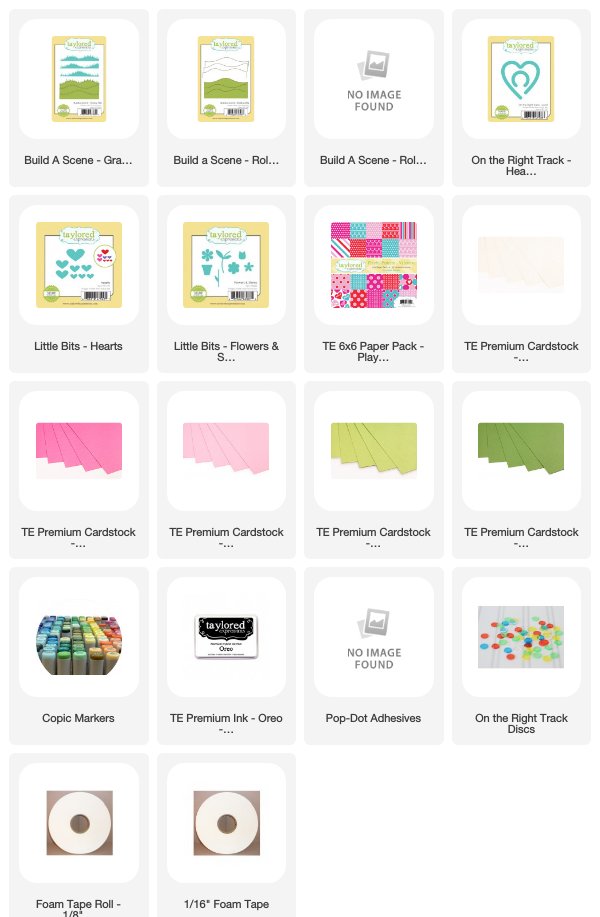 During our December release, we debuted the Accordion Heart die. When you layer the heart pieces together and fold up the sides a bit it creates a fun 3D heart effect on your project. We have a few ideas to share with you that show some different ways to use this cute little heart on your projects.
Creative Team Member Jill Hawkins used the Accordion Heart along with the You Make My Heart Soar stamp set on the card above. In fact, the You Make My Heart Set was made to coordinate with the Accordion Heart die and there are several fun images that can be carried away by a heart balloon! Jill also did some fun blending with the Set the Scene – Clouds Stencil Strips to create the perfect backdrop for her floating bicycle.
One thing to note about mailing a card with an Accordion Heart element on it. If you press the heart flat from the center as you put it into your envelope, it will stay intact and flat for mailing.  The card recipient can "fluff" up the heart when they receive it!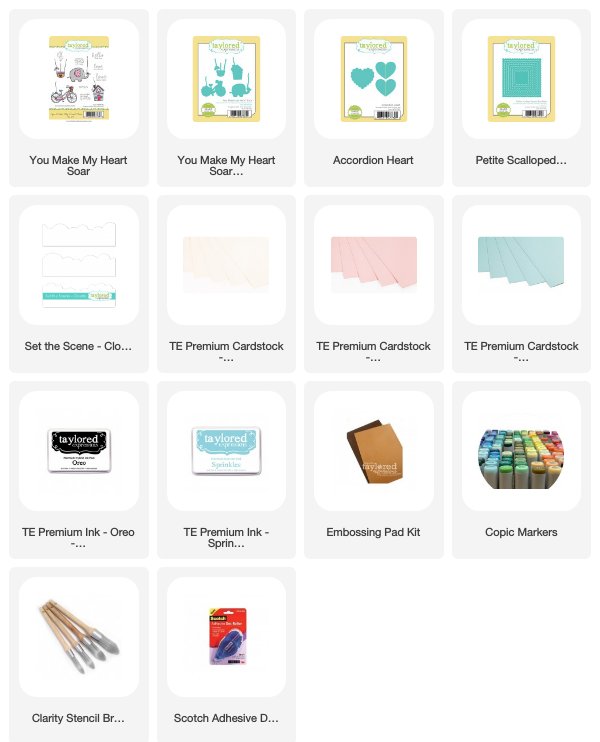 This next card is by Creative Team Member Heather Nichols – me! I used the Accordian Heart on a shaped heart card base that I created with the Heart Stacklets dies. To attach the Accordion Heart layers together, I stitched a line down the center with my sewing machine. How sweet will these little heart cards be to pass out for Valentine's Day?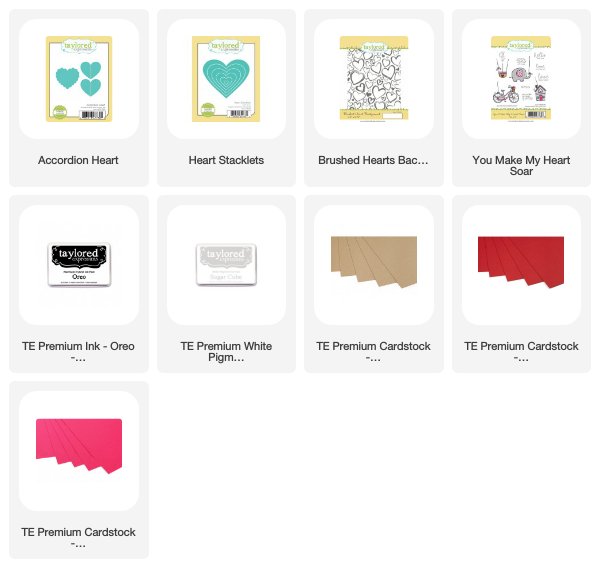 Taylor used the Accordion Heart dies to create this stunning home decor piece. The hearts on her project really stand out just by adding a few more heart layers (8 in total for each color). Of course, Taylor chose a rainbow color scheme for this piece, but you could customize the heart colors however you want. The "create" word was die cut with the Chunky Alpha dies and she adding several layers of diamond embossing powder onto each letter for extra sparkle & shine. When you use alphabet dies, you can customize the word on your project so it's perfect for the recipient!
What a great gift this would be for your favorite crafty friend… or maybe you make one for yourself! I know this would look fantastic in my craft room! *wink*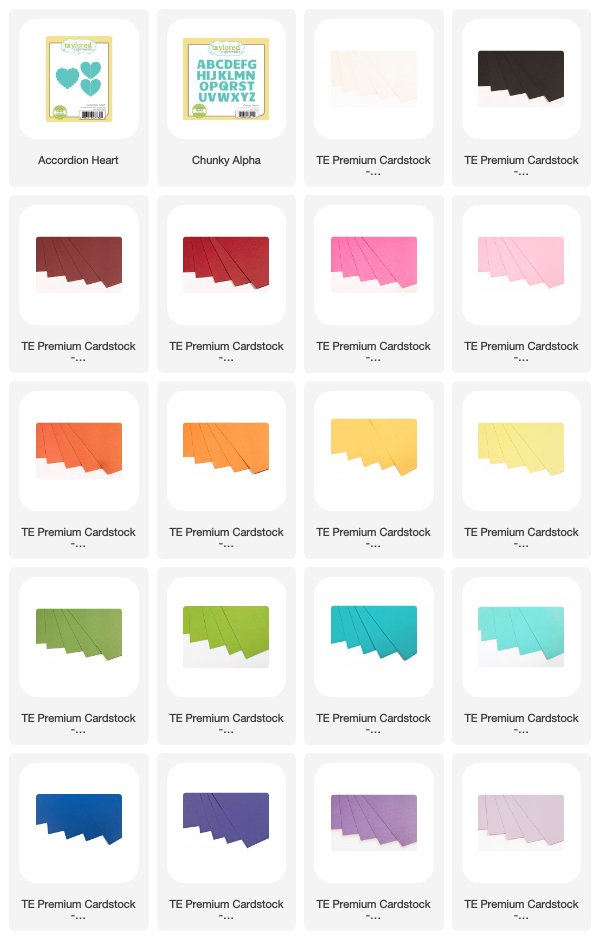 Make sure to stop by the Taylored Expressions Store to shop our collection of Valentine goodies – both new and old. After seeing the projects shared today, I've added several items to my own wishlist!
Thank you so much for stopping by today and make sure to stop by again tomorrow for more Valentine inspiration. I have all sorts of Valentine treat ideas to share with you that I know you are going to love!
Did you know that you can subscribe to our blog and get our posts right in your inbox? Just sign up right HERE – that's all there is to it to make sure you don't miss any of our crafty inspiration!
---