Wednesday, January 09, 2019
Hey, crafty friends! Can you believe that we are already a week into 2019? How are you doing with all of those crafty resolutions? I actually did spend some time with my Copic markers the other day using some of the tips and tricks that were shared last week on a project that I made. You will get to see that project in the pretty near future and I can't wait to share!
Today, we have some fun Valentine packing ideas to share with you. It's always fun to deliver a sweet treat or other small gift for a friend for Valentine's Day. It's even more fun to wrap it up with pretty papers, tags, and boxes!
First up are the cute little boxes that are created with the All Tucked In die. This box is the perfect size for tucking a Valentine treat into! It will fit 4 of this yummy Ghirardelli chocolate squares, a bunch of Starburst candies, small bracelets or other pieces of jewelry, Hershey's Nuggets, or other smaller candies.
Jean Manis created this bunch of little boxes using the All Tucked In die cut from the Playful Patterns patterned paper. Using patterned papers makes putting these cute boxes go together really quickly which is really great if you have a bunch to make for a classroom treat!
Jean tucked some of the Ghirardelli chocolates into her boxes – remember that the box will fit 4 of them! A bit of twine and a cute little label are the perfect finishing touch on these treats!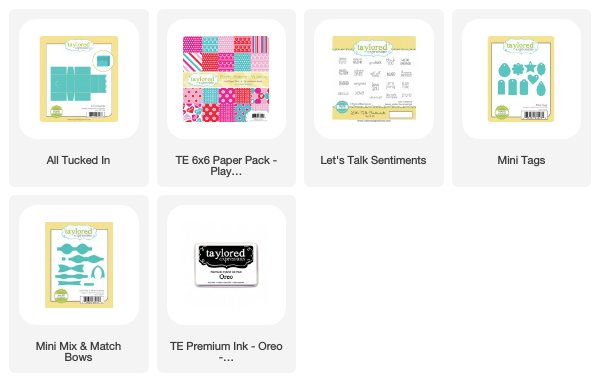 Noriko Fairchild used the All Tucked In die to create this bunch of little boxes and then she added some windows using the Valentine Treat Toppers dies. How cute are those windows? I also love how Noriko added some pattern to the box colors with the Luv-a-Doodle Background stamp and Versamark ink for a tone on tone effect. Noriko filled her treat boxes with coordinating colors of Starburst candies!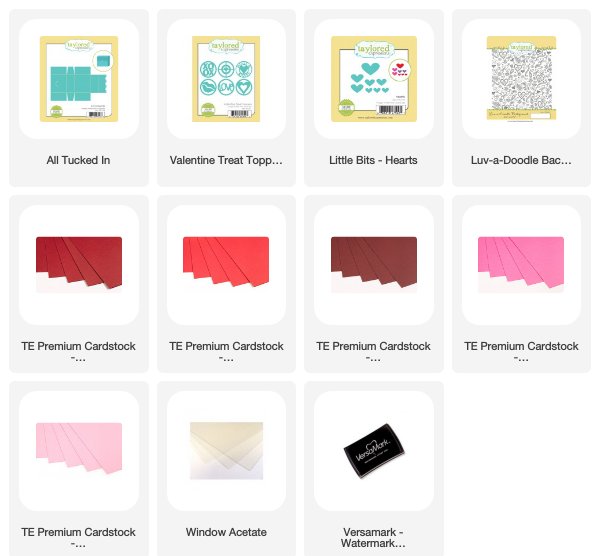 After seeing these cute projects, are you ready to make some of your own that boxes using the All Tucked In box? Watch the video tutorial below to learn how to use the All Tucked In die and assemble the boxes.
Don't you love how quick and easy this box goes together? I especially love the idea to line the box with another piece of patterned paper – so cute!
The last idea for today uses the Test Tube Caddy die to create these great holders for a test tube that you can fill with some sweet treats like M&Ms, jelly beans, Skittles, Sixlets, and other similarly sized candies. The test tubes come in a set of 6 so you can make a bunch of them up at once for a nice price.
How cute is this set of test tube treats by Jean Manis? She adorned the front of the her Test Tube Caddy treats with You've Been Framed – Valentine die cuts. There are You've Been Framed dies for several different holidays so you can make and deliver test tube treats throughout the year!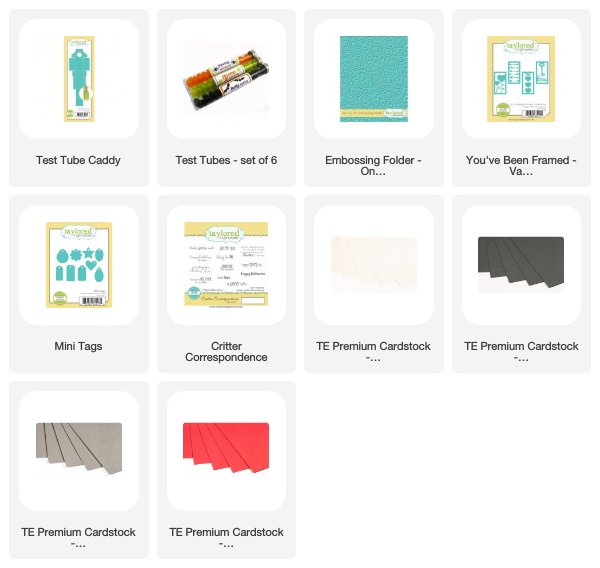 Make sure to stop by the Taylored Expressions Store to shop our collection of Valentine goodies – both new and old. That All Tucked In die is definitely on my list of must haves!
Thank you so much for stopping by today and make sure to stop by again tomorrow for more Valentine inspiration. If you have some classroom treat crafting to do, you will definitely want to stop by again tomorrow for some fun inspiration!
Did you know that you can subscribe to our blog and get our posts right in your inbox? Just sign up right HERE – that's all there is to it to make sure you don't miss any of our crafty inspiration!
---