Thursday, January 10, 2019
Hey, crafty friends! If you have kids, do you make the Valentines that they bring to school to pass out to friends… or do you buy them? I have done both for my girls as they have grown up – it just depends on the amount of time that I have available. But, I definitely loved and enjoyed making Valentines and treats to send to school with them when I could!
Today we have some really fun ideas to share for Valentines for the kiddos. These are great for school Valentine's Day parties, but you can also use these ideas for other times of the year too. They would be perfect for tucking into lunchboxes or backpacks to let your kids or grandkids know that you are thinking about them. If you don't have kids, don't think these ideas are not for you! I am definitely a kid at heart and would LOVE receiving any of these ideas myself!
These cute little 3×3 notecards are perfect for school Valentines or tucking into lunchboxes! There are 3 different options of 3X3 notecard die styles available in the Taylored Expressions webstore: the Bracket Notecard die (like pictured here), the Scalloped Notecard die, and the Tuck & Close Notecard die. All 3 styles fit perfectly into our 3×3 envelopes!
Kim Singdahlsen created this adorable ensemble of cards using the new Punny Notes set that was released in December. The set was designed to work perfectly with the 3×3 notecards. Kim added all sorts of details with additional dies and I love the results!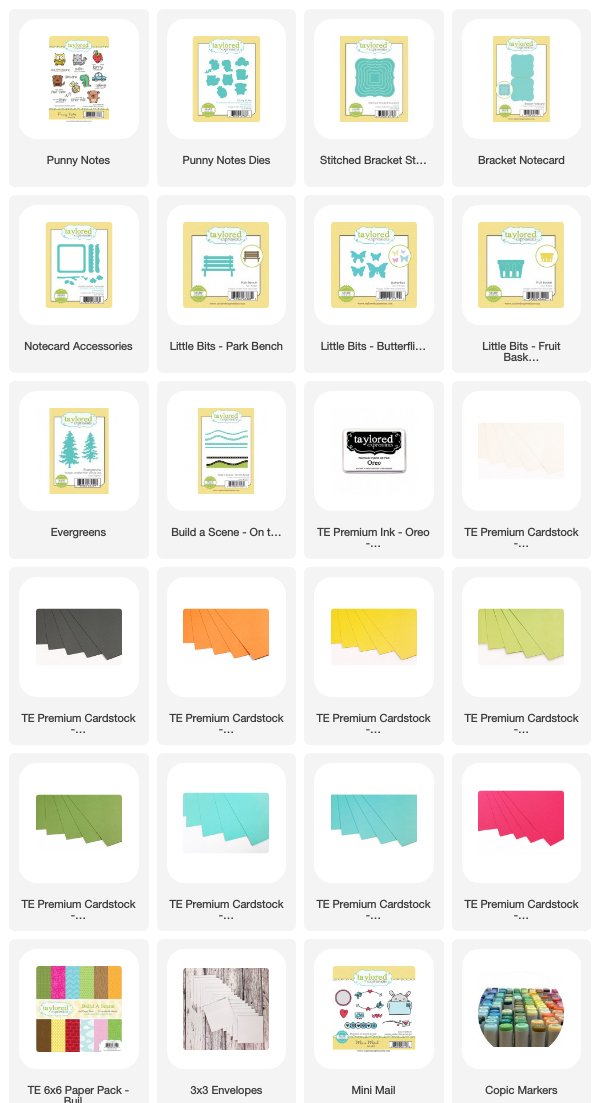 Of course, you're not limited to using the Punny Notes set with 3×3 notecards, the set works wonderfully with a regular card size as well like this adorable card that Angelica Conrad created. Simply repeating the strawberry across the background makes a perfect pattern. Angelica colored the strawberries with Copics and then added the sentiment onto layered Heart Stacklets die cuts.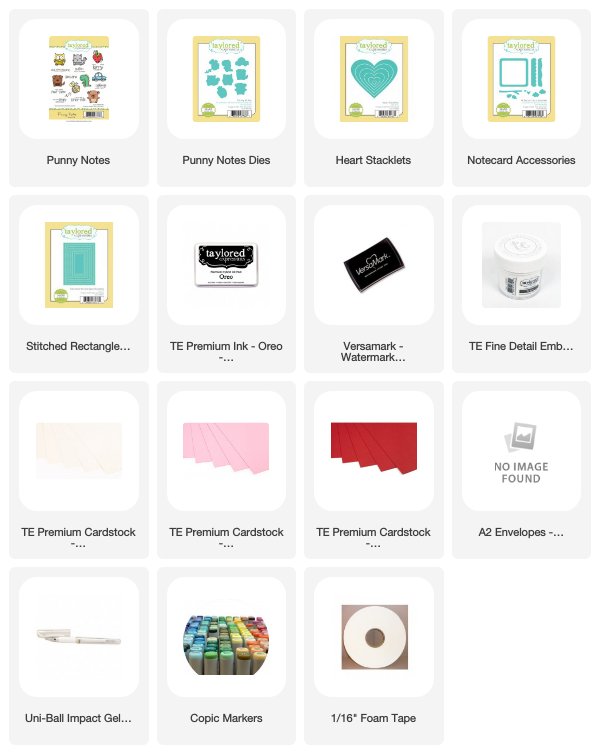 The next few ideas use the Matchbox die along with the Matchy Matchy – Foodie Friends set to create whimsical and interactive little Valentines. Jean Manis created this little popcorn matchbook and it couldn't be cuter! How fun to slide open the matchbox to reveal a fun little foodie scene inside? You could even include a tiny little gift or sweet treat inside the matchbox!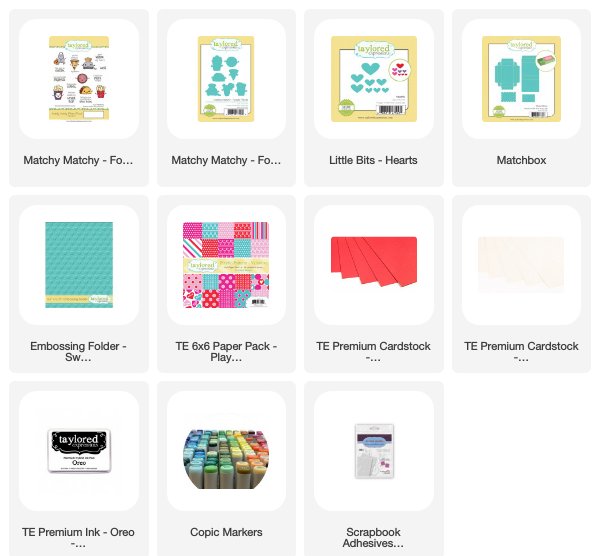 Here's another fun idea using the Matchbox die and Matchy Matchy – Foodie Friends set from Gayatri Murali. Her project uses the french fries character and the coordinating sentiment from the set. I love the extra fries that she included inside the matchbox! I also love all the extra hearts sprinkled around on her project created with the Little Bits – Hearts dies.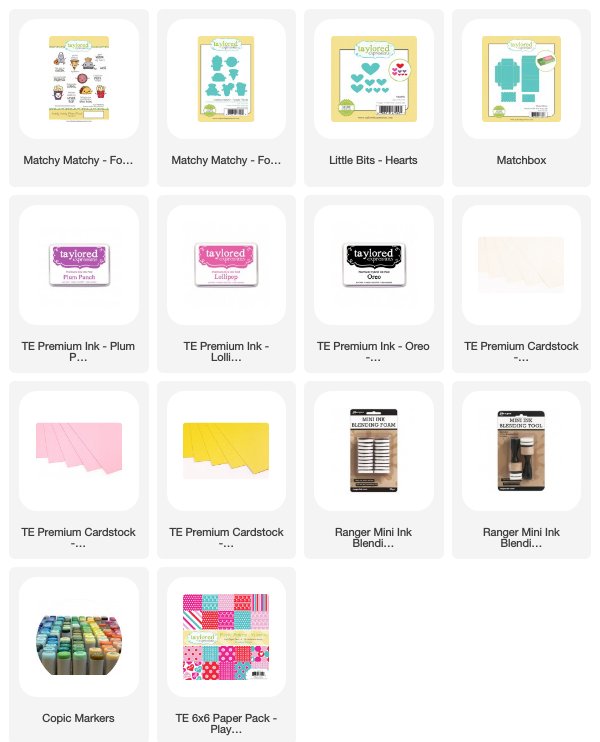 Make sure to stop by the Taylored Expressions webstore to shop our collection of Valentine goodies – both new and old. I have added the Matchbox die to my wish list along with a few other things.. my list is getting pretty long after seeing all of these great ideas!
Thank you so much for stopping by today and make sure to stop by again on Saturday for more Valentine inspiration. I've got some Valentine ideas to share that include a little snark and laughter!
Did you know that you can subscribe to our blog and get our posts right in your inbox? Just sign up right HERE – that's all there is to it to make sure you don't miss any of our crafty inspiration!
---