Mar 22, 2019
Hey, crafty friends! Did you know that there are only 30 days until Easter? It will be here before you know it! When you do your Easter basket crafting and shopping, do you like to get it all done at once or do you do a little bit at a time? I definitely do a little bit at a time. I collect things along the way and work on tags and other crafty things to add into the basket as I go. It's always fun for me when I sit down and put everything together!
No matter if you like to put things together a little at a time or all at once, the Easter treats that we have been sharing with you all week long can work for you! All of the planning has been done for you, so all you need to do is purchase one (or more!) of the Easter treat bundles to get crafting on the cutest Easter basket filling treats ever!
Today's treat is this funny bunny with treats in its belly! The bunny is created with the Bunny Pop die collection cut from colorful cardstock with a circle shaker container to hold the treats. The bunny's tail is die cut from Sugar Coated wool felt for a fun sparkly touch and each bunny has a sweet Easter sentiment stamped on it.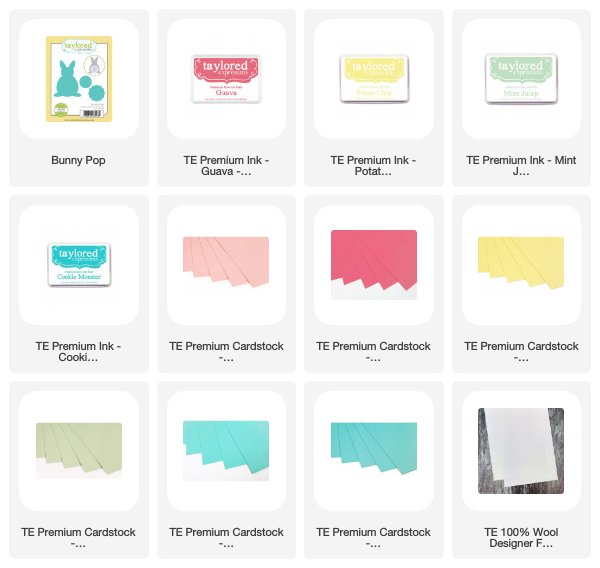 The Bunny Pop die collection is also perfect for gifting the popular EOS lip balms like shown in this project by Jean Manis. What a bright and colorful way to add a sweet little gift like this to an Easter Basket!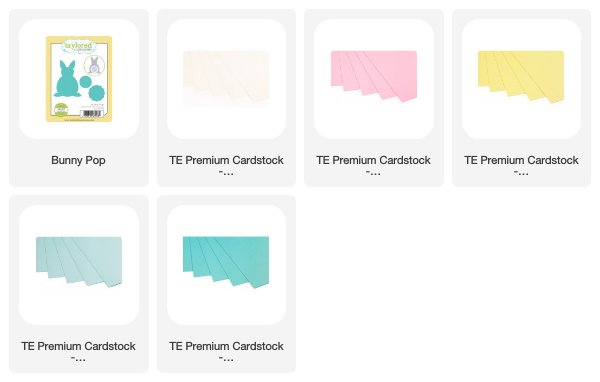 To make putting together this Easter treat even easier, we put together a product bundle for you that includes the supplies that you need, FREE candy to fill the bunny bellies, a FREE project instruction download, and when your order includes this bundle you get FREE shipping in the United States.
The bundle for the Funny Bunny Treats includes the following:
Bunny Pop die
Small Circle Shaped Shaker (set of 6)
"Hoppy Easter" stamp
"Somebunny Loves You" stamp
2 – 0.74 oz boxes of Easter Candy (Ducks, Chicks & Bunnies)
Even if you don't purchase the Funny Bunny Bundle, you can get the FREE project instruction download. Just fill out the form below and the project instructions will be sent right to your email inbox!
This week has been a whole lot of Easter cuteness! I hope you are making plans to pick up one or more of the Easter treat bundles so that you can get crafty with your Easter basket filling! Thank you so much for stopping by and I will be back very soon with more crafty inspiration to share!
Did you know that you can subscribe to our blog and get our posts right in your inbox? Just sign up right HERE – that's all there is to it to make sure you don't miss any of our crafty inspiration!