Jun 20, 2019
Hey, crafty friends! It's Taylor here today! I recently put the finishing touches on a set of cards I've been working on as a gift for my dad and I'm excited to share it with you today! Plus, pay attention during the video and you'll see a sneak peek of new Simple Strips sentiments that are in production now!
Some of you might know that my dad works as a hospital chaplain. He is such an amazing support to families during an incredibly difficult time as many of their loved ones will not leave the hospital. Not only does he support patients and their families, but he also recently received an award as a friend of nursing. He is such a wonderful encourager to the nurses who do the hard (and often thankless) job of caring for the day to day personal and medical needs for so many patients.
When he told me about his award (and I remembered his birthday was coming up!) I thought it'd be the perfect time to create a set of cards for him to use to continue encouraging the nursing staff at the hospital. So that's where the idea for this gift originated! Can you think of someone in your life who might also love a set of cards like this? Hopefully, the video will give you the tips and tricks you need to get started!
When your set of cards is finished, don't forget about the pretty packaging – it really makes all the difference! The Noteworthy stamp set and Noteworthy Belly Band plus your choice of our Initially letters make the perfect personalized packaging! I also love gifting my favorite pen with a notecard set – have you tried a TUL pen before? I love the precise, fine tip – it just glides across the paper!
I hope you're still with me because now I have a special announcement! If you paid attention to my release videos earlier this month, did you catch a glimpse of the new tool we have coming? You guys – I am SO excited about our bold, stylish, colorful, creative BLENDER BRUSHES – and guess what? They're COMING SOON! Mark your calendar for the big launch and all the pretties starting on Tuesday, June 25th! For now, I'll whet your appetite with this little snippet. Can I get a WOOT WOOT?
Thanks for stopping by today! You'll also want to check out this week's collection closeout as our beloved Sack It collection makes its departure to make room for new goodies. Visit the SALE category to grab your favorites before they're gone!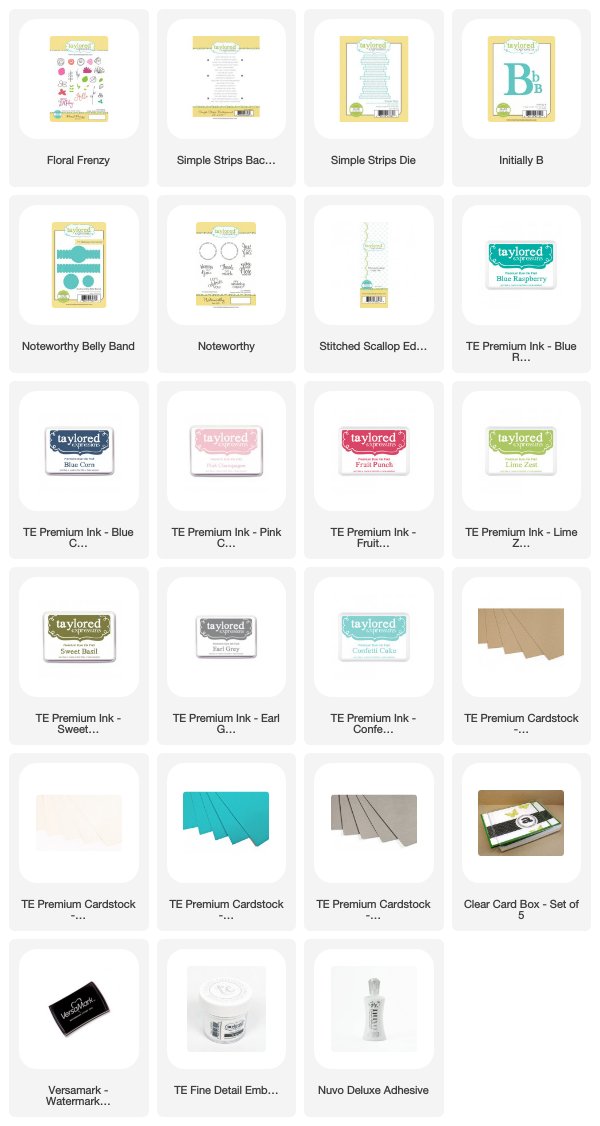 Did you know that you can subscribe to our blog and get our posts right in your inbox? Just sign up right HERE – that's all there is to it to make sure you don't miss any of our crafty inspiration!
Posted by Taylor at 9:00 am
|
|
|