Wednesday, October 16, 2019
Good morning, crafty friends – it's Taylor here today! October is Pregnancy and Infant Loss Awareness month and yesterday, my friend Lea Lawson, kicked off the 2nd annual Layton's Legacy card drive and fundraiser in honor of her son Layton. While Lea's story is so heartbreaking, it is heartwarming to see how she has chosen to bless other parents enduring a similar situation. I'm inspired by her strength and honored to be a small part of her effort!
If you don't know Lea's story, you can read it on her blog. You'll also find all the details about how you can participate in the card drive and fundraising effort!
I know it's Lea's hope to receive cards that include sentiments that are sensitive to infant loss. She's put her special touch on a beautiful stamp set with perfect words when there are simply no words. I told Lea of my desire to share a bit of my own font work and she suggested the words that I used to create the sentiments on the cards below.
If you'd like to have these, click here for the free download. There are three versions that can be used to customize for a boy, a girl, or for the loss of multiples.
I'll be sending these cards to Lea for the card drive, and while I wish that they would never be needed, I hope that they bring comfort if they are. Here's a look at all the supplies that I used: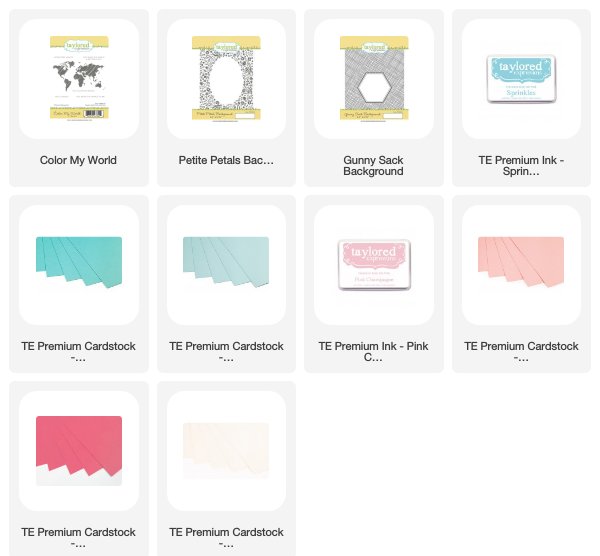 Thank you so much for stopping by today! I'll be back tomorrow with a new video to share!
Did you know that you can subscribe to our blog and get our posts right in your inbox? Just sign up right HERE – that's all there is to it to make sure you don't miss any of our crafty inspiration!
---