Tuesday, November 12, 2019
**UPDATE: The Tag Team – Christmas kit is sold out. It was a limited edition kit and will no longer be available for purchase.**
Hey, crafty friends! I am so excited to announce the November mini release that is starting today at Taylored Expressions! We have three days of inspiration to share with you that feature new products that are available to purchase right now in the Taylored Expressions webstore:
Tag Team – Christmas kit to create quick and cute tags for your gifts this holiday season.
New additions to our Designer Dangles collection that are perfect for creating special holiday gifts for loved ones. Our fans have been asking us for new earring designs and they are finally here!
And last, but not least, a new All Tucked In – Christmas stamp set that coordinates with the previously released All Tucked In products for creating sweet little boxes for treats or gifts.
First up, the NEW Tag Team Christmas Kit! You might have noticed that I have a thing for tags so when Taylor approached me about creating a tag kit for the holidays and I jumped at the opportunity! I had so much fun putting together this kit for all of you and I hope you enjoy all of the fun details. The kit includes all the supplies you need – right down to the silver eyelets & red cotton twine – to create 30 tags! Just add more eyelets, twine, and cardstock from your own stash and you'll have tags for eternity!
The list above details everything included in the kit!
Watch the video below to see how quick and easy it is to create a whole pile of tags in no time!
If you're on a time budget this holiday season (who isn't!?), I'll share a few tips and tricks in the video for stamping these tags quickly. I'll show you how to create a template for your MISTI so that you can stamp multiple tags at the same time. You are going to love how quick and easy these tags are to create!
Now, let's take a closer look at the tags!
One of my favorite parts about the Tag Team stamp set are the stamps that you use to add a block of pattern to the end of the tag. Even though this tag is just one layer, the patterned area makes it look like you trimmed a piece of patterned paper and attached it to the end of your tags.
Eyelets give a tag a professional, polished look. You can definitely create the tags without eyelets, but I just had to include them with the kit so you could add that extra special touch. I bet some of you have a few eyelets in your craft stash as well that could be perfect for adding to these tags!
Once that tags are stamped, simply attach them to gift bags for friends, family, teachers, and coworkers.
I came across the perfect red and white twine and knew I wanted to add it into this kit. It's super soft and even though it's a little bit thicker, it threads easily through the eyelets and holes on the tags. I like to tie my tags directly to my gifts with the twine on the tag. You can attach tags to your gifts in the same way or use an adhesive of your choice.
There are some fun small images included in the stamp set that are perfect for stepping up your tag designs. You can scatter the images across your tags like on the "…fruit cake" tags above, create a border like on the "special delivery tags", or add images to accent the sentiments like on the "this present…" tags.
Speaking of sentiments… I think you will enjoy the mix of traditional and snarky sentiments that I included in the set! *wink!*
If you like the colors that I used on my project, here are the colors that I used: Avocado, Cherry Pop, Honey, Olive, Toffee, and Oreo.
Check out the supply list below for everything that I used to create the tags that I shared today: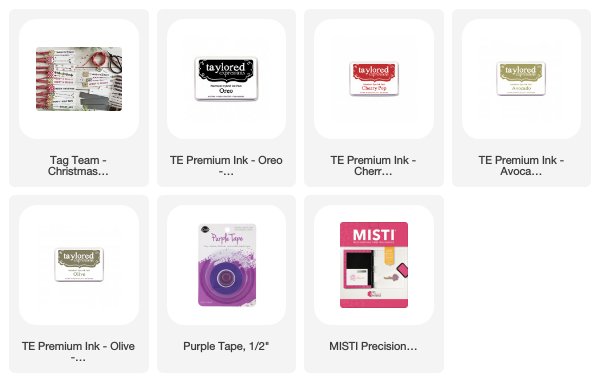 We will have more inspiration coming your way in the next few days, but here's a quick peek at the other new products that are making their debut today.
Tomorrow on the blog, you will get inspired by some fabulous projects that were created with the new Designer Dangles products!
New products that we are adding to the Designer Dangles collection include: three new earring die collections, new designer craft leathers, new designer felt options, and a new earring card die for gifting your handcrafted earring designs!
Right now, when you purchase 4 or more Designer Dangles products (new or previously released) you will receive 15% off each of them. Click below to check out the new products and take advantage of the sale!
And finally for today, here's a peek at the inspiration coming your way created with the new All Tucked In – Christmas stamp set. This clear stamp set coordinates with the All Tucked In treat box die and All Tucked in Window die collection. Create cute little boxes to tuck sweet treats and small gifts into for the holidays or use the sentiments and images from the stamp set on cards, tags, and more!
The TE Creative Team has been busy creating with the new Tag Team – Christmas Kit and you are going to love what they have to share! Make sure to visit all of the TE Creative Team members who have projects to share today for the November mini release. Check back tomorrow for more about the new Designer Dangles products and thank you so much for stopping by today!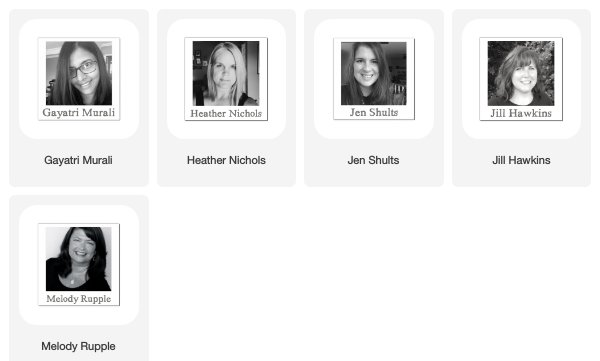 ---