Sep 12, 2023
Hey, crafty friends! It's Taylor here and I am so excited to celebrate Taylored Expressions turning 15 years old with a BIG birthday bash! We are celebrating the BEST of TE this year with a few of the products that we have become known for! You might have already gotten several sneak peeks by joining me LIVE on our Facebook Page and Youtube Channel as I shared exclusive looks at our new foils, birthday kits, and exclusive freebies! Today, I'll be sharing about our newest Create-In-Quads Layering Stencil set when I go live this morning at 10AM Central – along with everything else that is releasing today! Make plans to join in the fun with me!
It wouldn't be a party without party favors and freebies, right??? Check out the details below and then keep scrolling to check out the inspiration for today, including a video from Heather Nichols (featuring the exclusive freebies!) and a peek of the projects from the TE Creative Team + links to hop to their blogs to see more!
While supplies last, we are giving our party favors to celebrate our 15th birthday to the first 1500 customers placing orders of $50 or more! The party favor bag has a fun assortment of goodies to inspire your crafting including TE swag, a sweet treat, an exclusive freebie die, and more! Offer valid while supplies last.
While supplies last during our 15th birthday celebration, you can get the Birthday Blowout Layering Stencil set for FREE with purchases of $100+! Purchase $175+ and you'll also get the coordinating Birthday Blowout 3D Embossing Folder FREE! Use the stencil set and embossing folder together or on their own to create one of a kind birthday cards, tags, and more! Offer valid while supplies last.
Click below to shop the new birthday goodies and then keep scrolling for today's inspiration, including a video featuring the Birthday Blowout prodcuts!
Today's video from Heather Nichols features the Birthday Blowout Layering Stencil set and coordinating Birthday Blowout 3D embossing folder that you can earn free with a qualifying purchase during our 15th Birthday Celebration (details above). Heather walks you through the steps from start to finish to create this card – watch below:

Here's a peek at the projects created by the TE Creative Team with the new products that we are releasing today. Get a closer look at the projects and details on how they were created on their blogs! Just click their faces below to hop to all of the inspiration!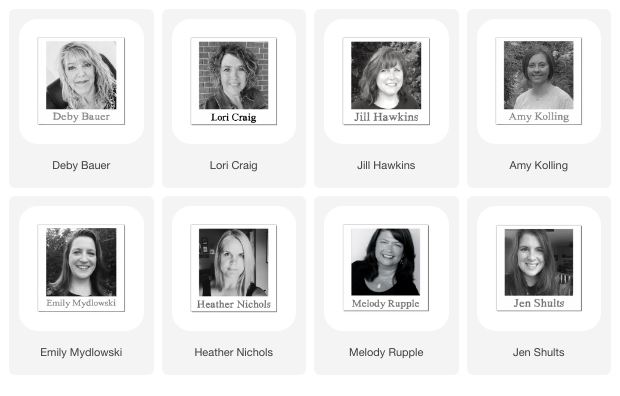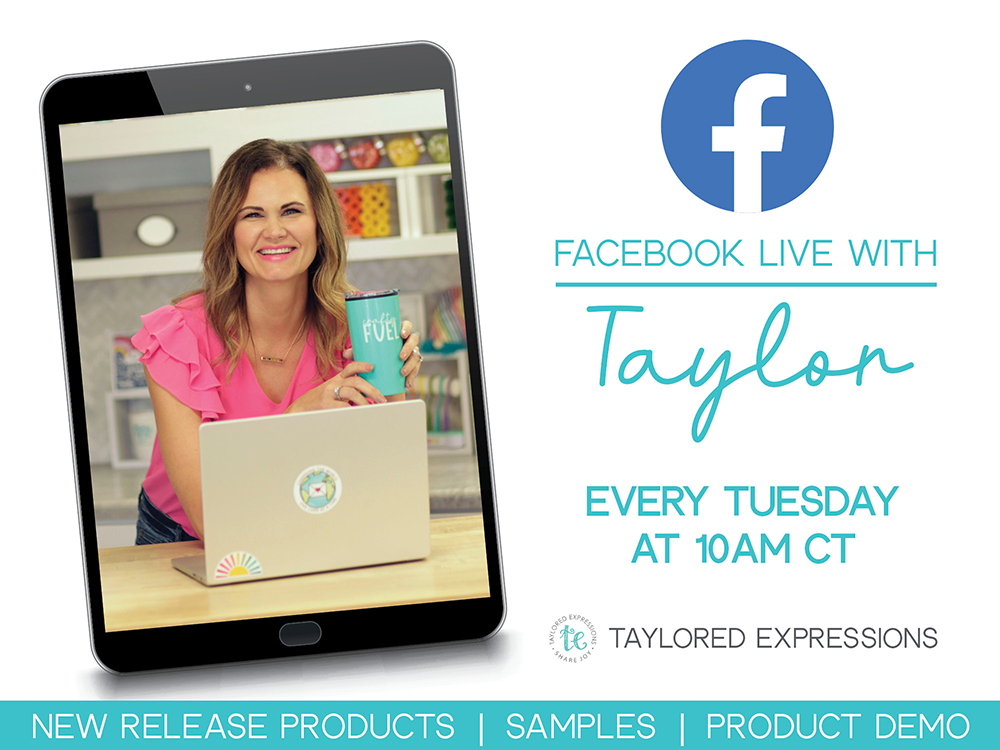 Join me live for "T Time" at 10AM Central on the Taylored Expressions Facebook Page or on our Taylored Expressions YouTube Channel. I'll be sharing a closer look at the NEW items included in the Best of TE 15th Birthday Celebration release and sharing a crafty project too! We hope to see you there – come join in the fun! (Don't worry, if you miss the live you can always watch the saved broadcast afterward!)
Thank you so much for stopping by today! And thank you so much for being a part of Taylored Expressions. TE wouldn't be what it is without all of you and the joy you share, one handmade card at a time. We have extra inspiration happening this week to keep the celebration going, so make plans to stop back again tomorrow! See you then!

Posted by Taylor at 9:00 am
|
|
|