Jun 06, 2023
Hey, crafty friends! It's Taylor here! We have a few new products debuting today that are designed to work perfectly with our Magnetic Glassboard that we introduced earlier this year. The Magnetic Glassboard is a great essential for your crafty workspace that makes crafty clean up a breeze! And now, you can store your Magnetic Glassboard in our new custom Magnetic Glassbard Sleeve that makes it easy to pick up and get crafty at a moments notice wherever your travels may take you. We are also introducing Super Strong Teal Magnets that are made to hold your crafty projects in place on our Magnetic Glassboard when you are creating (I am personally super excited about these!) Finally, if you attended our Spring Virtual Stamp Joy earlier this year, you'll remember the Collapsible Water Cup that we introduced to you and now that is also available for everyone to purchase!
Check our how you can get 20% off Blender Brushes and TE Liquid Watercolors this week below and then plan to join me LIVE at 10AM Central Time this morning on the Taylored Expressions Facebook Page!
Right now through Sunday, June 11th, when you purchase the new Glassboard Sleeve for your Magnetic Glassboard, you will also get 20% off our Blender Brushes and TE Liquid Watercolor! It's the perfect way to protect your Magnetic Glassboard in style and stock up on your favorite crafty supplies! Offer valid while supplies last.
Click below to check out the new products in the TE webstore!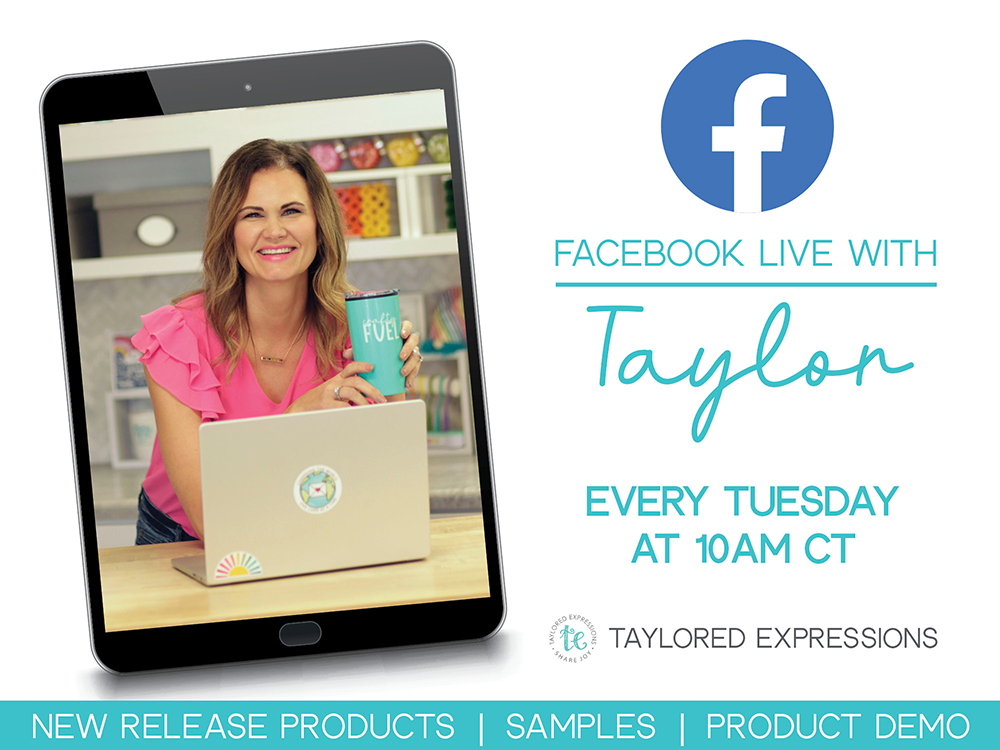 Join me live for "T Time" at 10AM Central on the Taylored Expressions Facebook Page. I'll be sharing a closer look at the new products that are releasing today and sharing a crafty project too! We hope to see you there – come join in the fun! (Don't worry, if you miss the live you can always watch the saved broadcast afterward!)
Thank you so much for stopping by today! Stop back again here on the TE blog later this week for more crafty inspiration!

Posted by Taylor at 9:00 am
|
|
|