Mar 06, 2017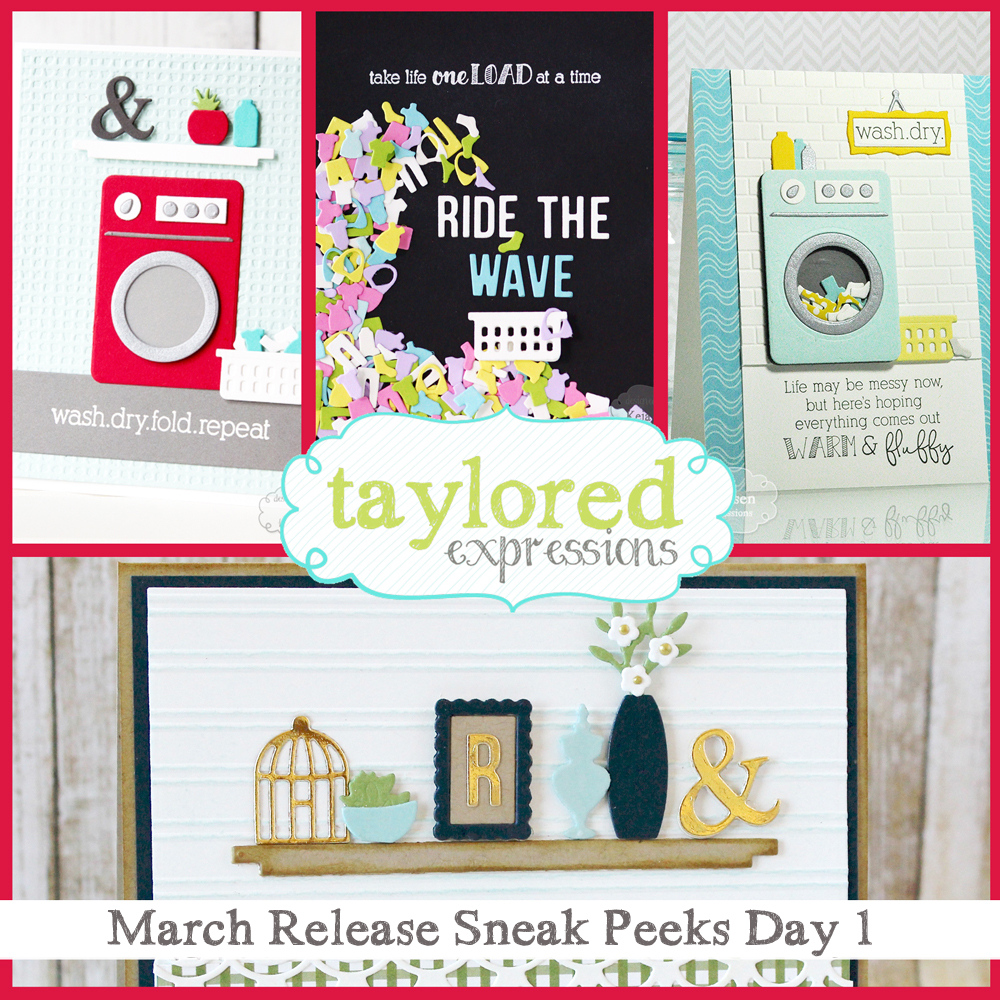 Hey there, crafty friends! Can you believe it's March already? It's Taylor here today and that means it's time to start sneak peeks for our new product release! Our March Release is always particularly exciting because we have an opportunity to explore themes that aren't tied to a particular occasion and this month we're exploring good ol' Home Sweet Home! So stick with me to see how some of the things in my very own home inspired new card-making products!
All of the new products will be available for purchase at the TE webstore starting on Thursday, March 9th at 7am PST.
Before I get started with the sneak peeks, I want to make sure you know about our special offer for the month of March. For a limited time, you can earn DOUBLE CRAFTY POINTS when you purchase our Matchbox Die Set! I've fallen in love with matchbox crafts and I can't wait to share more about this new product with you a little later this week. For now, I'll whet your appetite with this little sneak peek from designer Jean Manis:
If you're not already a Crafty Points member, it's free and easy to join. Just create an account at the TE webstore and you're automatically enrolled to begin earning crafty points with every purchase. You'll earn 78 Crafty Points on the purchase of the Matchbox Die Set! Offer valid on qualifying purchases made between 9am CST on Thursday, March 9, 2017 and 11:59 pm CST on Sunday, March 12, 2017. Crafty Points are only available on purchases made via our retail site, www.tayloredexpressions.com.
So now that you know about our special crafty points offer, let's get started with today's sneak peeks! I mentioned that some of our new products were inspired by things in my very own home so I'm going to start there. If you were to walk in our front door the first thing you'd see is this: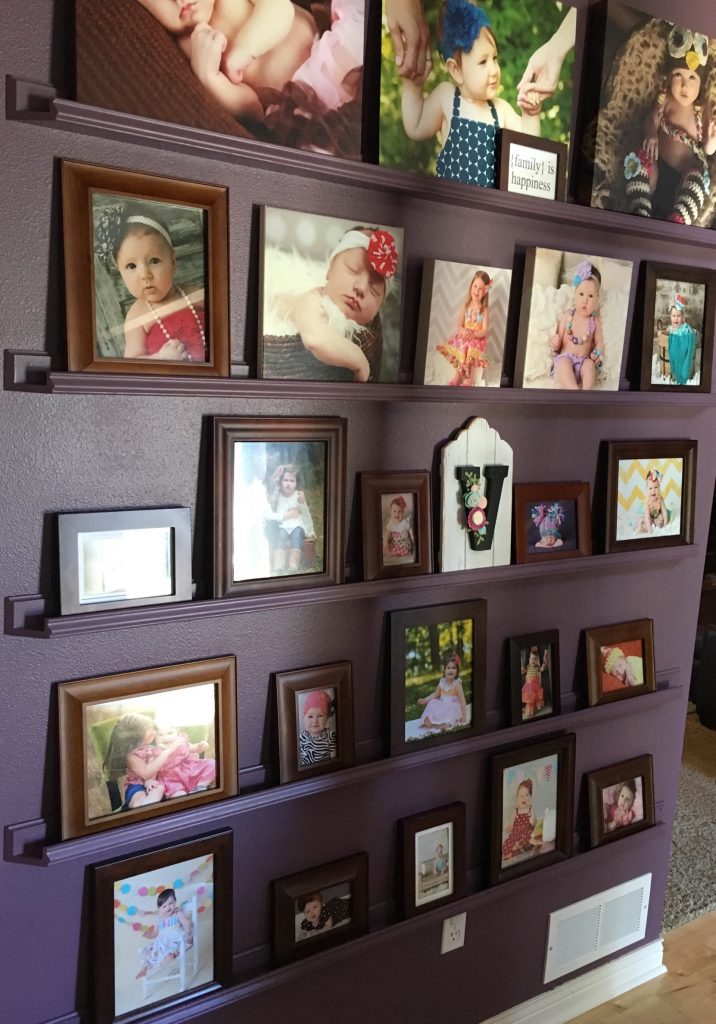 This probably doesn't come as a huge surprise, but I've always loved getting our girls dressed up and having their pictures taken for each milestone. My father-in-law made my gallery wall dreams come true by building and installing these custom ledges where I can display my favorite photos and easily switch them out when we have new photos taken.
As I was looking at looking at our gallery wall recently I had a thought that it would be cool to have a ledge with a set of frames and accessories sized for cards. And so Sitting Pretty and Sitting Pretty Accessories were born!
Check out some of the awesome cards the design team made using Sitting Pretty and Sitting Pretty Accessories:
by Melody Rupple
by Gayatri Murali
by Jean Manis
If you're looking for letters and numbers sized to fit inside the Sitting Pretty Frames as you see above, make sure you check your stash for the previously released Mini Caps Alpha & #s or add them to your cart when you shop the new stamps and dies this month!
Next up, we decided to put a smile on your face by turning one of the most dreaded household chores into a cute set of dies and sentiments! No, it's not cleaning toilets… it's LAUNDRY! I have to say I'm one lucky lady because my wonderful husband does all the laundry at our house. Even if you're not in charge of washing the family duds (and especially if you are!) I'm sure you can relate to some of the cards you see below:
by Keia Shipp-Smith
Now before you head out for today, I have a prize to give away during each day of sneak peeks if you take a minute to answer my Question of the Day. Each day this week I will post a question and you can leave a comment with your answer for a chance to win one of our new releases before you can buy it!
Today I'm giving away the Sitting Pretty die set!
Leave your comment before Wednesday, March 8th at 11:59pm PST. One entry per person. Each comment will also be entered into our Grand Prize drawing for a $50 gift certificate! Winners will be chosen at random and announced on Thursday, March 9th, 2017.
Our fabulous creative team has more inspiring projects to share with you using today's featured products so make sure you click below and visit their blogs!
Posted by Taylor at 7:00 am
|
|
|