Thursday, October 10, 2019
Hey, crafty friends! I don't know about you, but I can't get enough inspiration for holiday crafting. Actually, who am I kidding? I LOVE any and all inspiration for crafting all year round! This time of year though, it's definitely time to work on Christmas projects. The holidays are going to be here before we know it and I want to be ready! I have some more Christmas crafting inspiration to share with you today from Taylor!
In the video today, Taylor show you how to create a beautiful multi-colored design using a single background stamp. Watch below to see how she did it!
Using colored pencils gives you a bit more control over where your color is going versus using watercolor when doing no line coloring. It's a great way to start exploring this technique! Taylor gives some great tips in the video using the Twiggy Background stamp, Sea Salt ink, and colored pencils.
Taylor paired old and new for her project and the results are beautiful. The previously released Twiggy Background frames the gift and manger image from the new The Very Best Gift stamp set just perfectly!
Check out the supply list below to get the things that you need to create this project: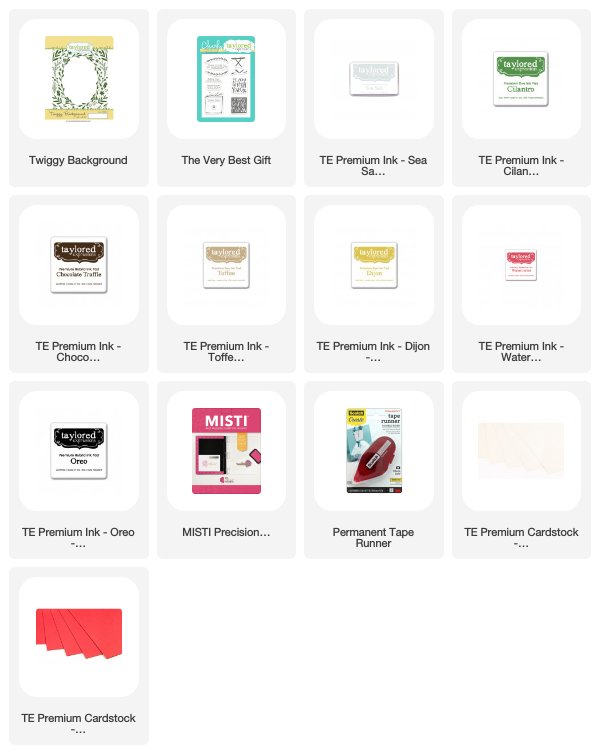 Thank you so much for stopping by today! Stop by the blog this weekend to check out a new Share Joy story (I just LOVE these!) We are also very excited to see everyone that is coming to our Stamp Joy event this weekend in Ankeny, IA! We will share highlights from the event on our blog a little later, but watch our social media feeds for updates throughout the weekend.
Did you know that you can subscribe to our blog and get our posts right in your inbox? Just sign up right HERE – that's all there is to it to make sure you don't miss any of our crafty inspiration!
---